15 Modern Spiral Perm Hairstyles Women Are Getting Right Now
Spiral Curls with Extensions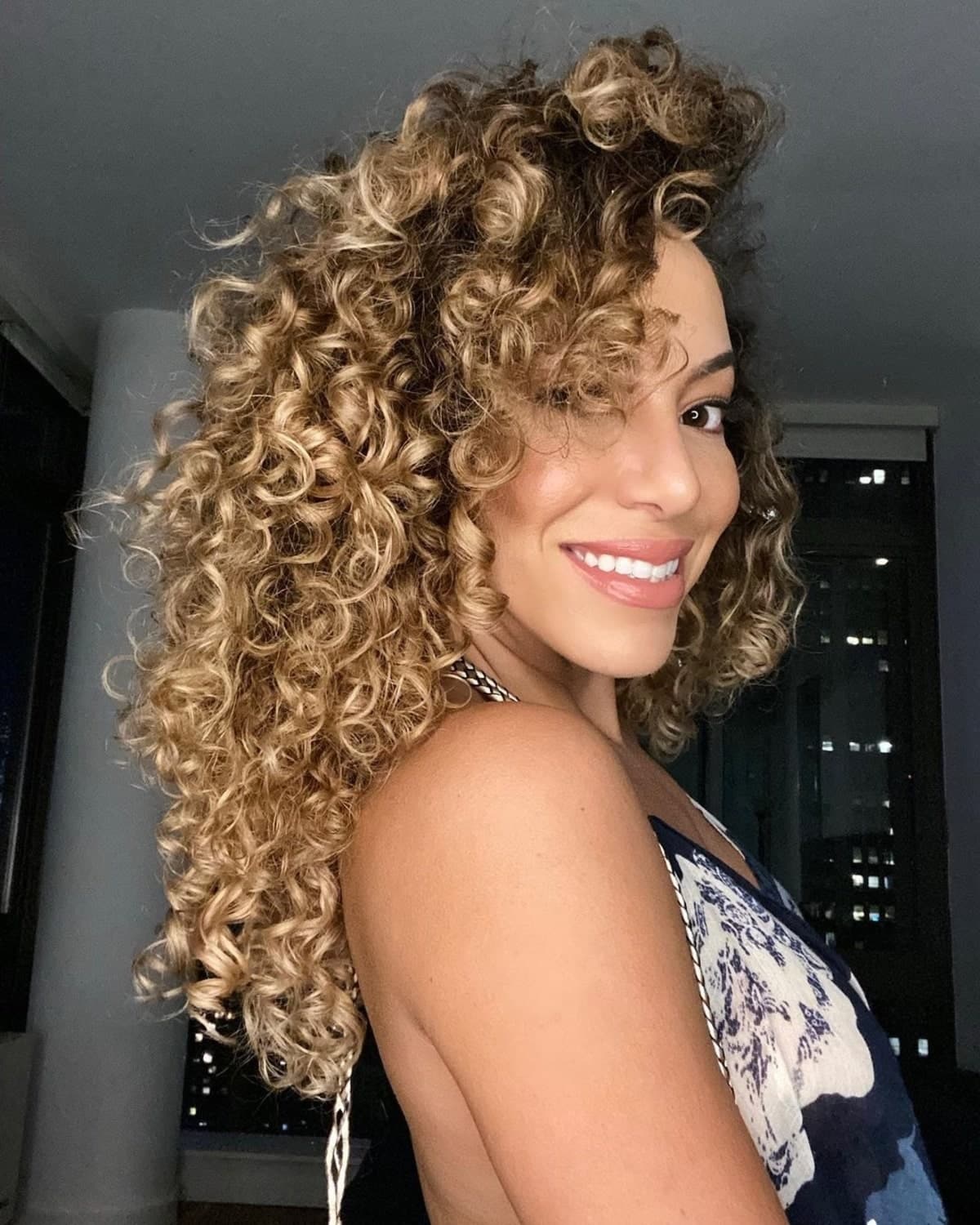 @curlsbybebonia
Flaunt some spiral curls with extensions to boost the hair's texture and shape. Extensions give maximum volume and extra length to tresses. They're perfect for achieving a natural, fuller body of hair and look best after the hair is dry.
Stacked Perm on Shorter Hair
@aaronscottlacy
Having a stacked perm on shorter hair can add a lot of structure to your curls and help avoid a rounder shape. Using a triangular shape will ensure you keep a longer length near the face. It'll build weight in your curls at the back, too. A style like this would work great on rounder face shapes.
Spiral Perm Bob on African American Hair
@syeda_bombom
A spiral perm bob on African-American hair won't fail to attract attention. Perm is a technique that's guaranteed to refine a corkscrew, kinky texture. If you're searching for a perm style that offers a bouncy edge, you won't regret wearing this one.
Straight Piggyback Spirals
@carleesbeauties
Don't settle for having the usual long, black hair, and explore what spiral perms can do to give your hair a fresh vibe. These straight piggyback spirals will let you have a natural-looking texture. Wear your natural hair down completely, and you'll still make a statement.
Loose Spirals for Short Hair
@tatianamutu.km
A perfect pairing of both a classic bob cut and perm delivers one sweet hairstyle! Your soft brown hue will be more emphasized in these loose spirals for short hair like this.
Curly and Wavy Perm on Thin Hair
@jehmes_johnes
This is the ultimate curly and wavy perm on thin hair to boost your elegance and to add life to your long, fine locks.
Tight Spirals on Long Hair
@regis_superstitionsprings
Since the perm thing is coming back, you should never be out of style. This time, no need to choose between having a fuller black hairstyle and an added elegance. These tight spirals on long hair bring forth the best of both worlds.
Partial Spirals for Longer Hair
@hairbyalyssa1111
Striking partial spirals for longer hair like these deserve to be shown to the world. Aim for this look by partnering your permed curls with a dark mahogany red color for a strong finish.
Long Loose Curl Spirals
@hairsbyveera
Your long brown tresses may be gorgeous alone, but wait until you see them permed. Add more texture and volume to your style with these long loose curl spirals. That's the kind of excitement you need in your life.
Medium Side-Swept Perm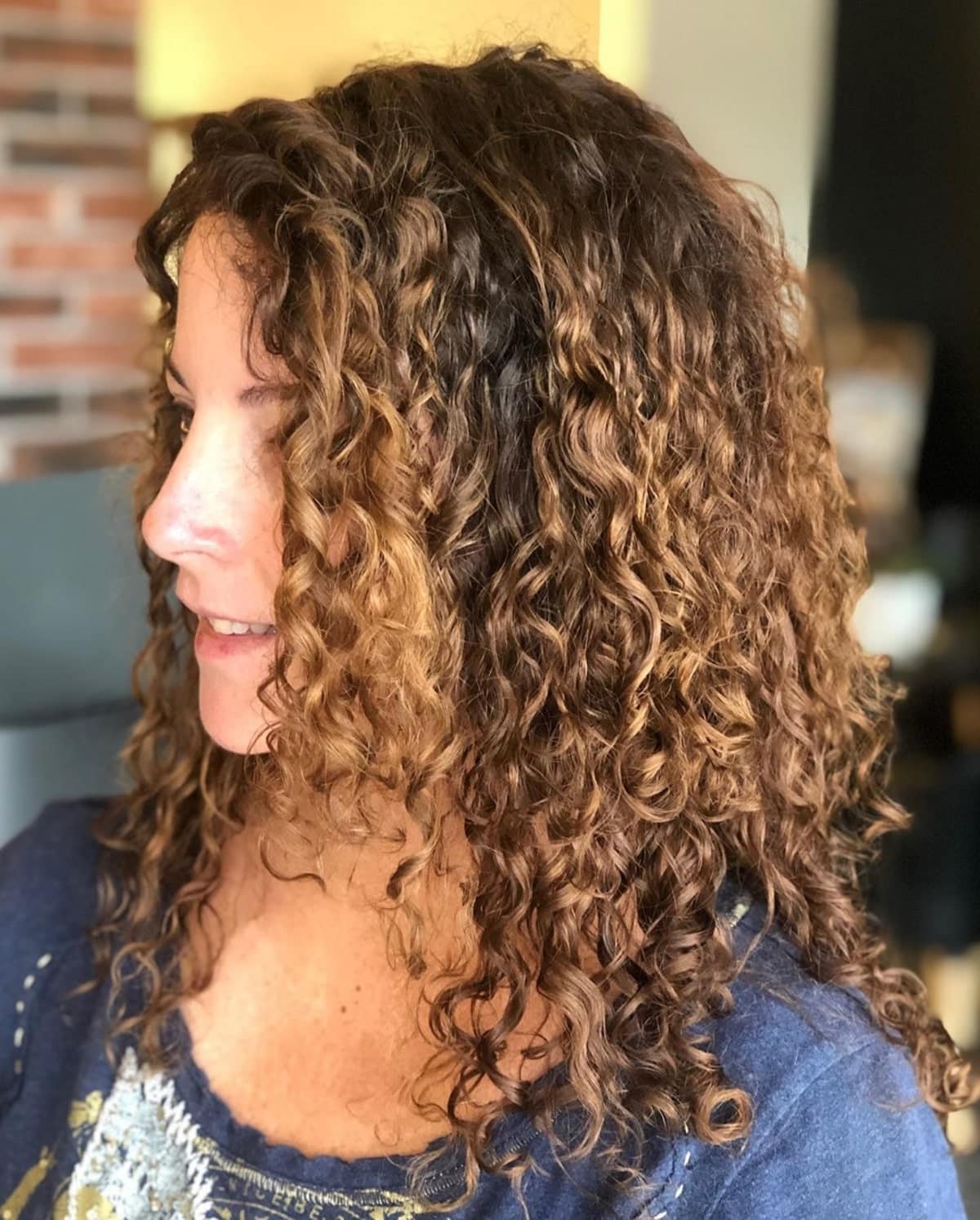 @hairby.clarissa
A combo of loose curls and ringlets can make a lovely hairstyle. These twists work hand in hand, creating a medium side-swept perm to jazz up your brown locks.
Oklahoma-based stylist Clarissa Mendez came up with some tips for styling this look. She says, "go for the Arc Angel from Deva Curl for a frizz-free and volumized finish."
Soft Spirals on Medium Length Hair
@sikesfxandvividlox
Forming a good body and a lot of movement means you've achieved those bouncy kinks. These soft spirals on medium-length hair are ready to be showed off every day. Coloring your tresses with light brown can add slight brightness to your style.
Shoulder-Length Body Perm
@timstarhair
A shoulder-length body perm that screams confidence and beauty! The loose curls will give your blonde hair the texture and shape that it needs.
Beach Wave Perm for Fine Hair
@beauty1on1salon
Increase the depth on your long, dark tresses for a thicker finish. This beach wave perm for fine hair is sure to put enthusiasm into your current look.
Blonde Wavy Perm
@saloninsite
Nothing surpasses the glam delivered by the combination of medium-length curls and a classic blonde. The movement and fullness in this blonde wavy perm will breathe life into your fine tresses.
Big Loose Spiral Perm Curls for Thick Hair
@_beautyfrom.ashes
Don't be timid to ask for too much volume on your mid-length dense locks. These are the ultimate big loose spiral perm curls for thick hair like yours. Your brown tresses will be so full of life that suits your cheerful vibe.