Light Ash Blonde Hair: What It Looks Like + 20 Trendy Examples
Light Silver Ash Blonde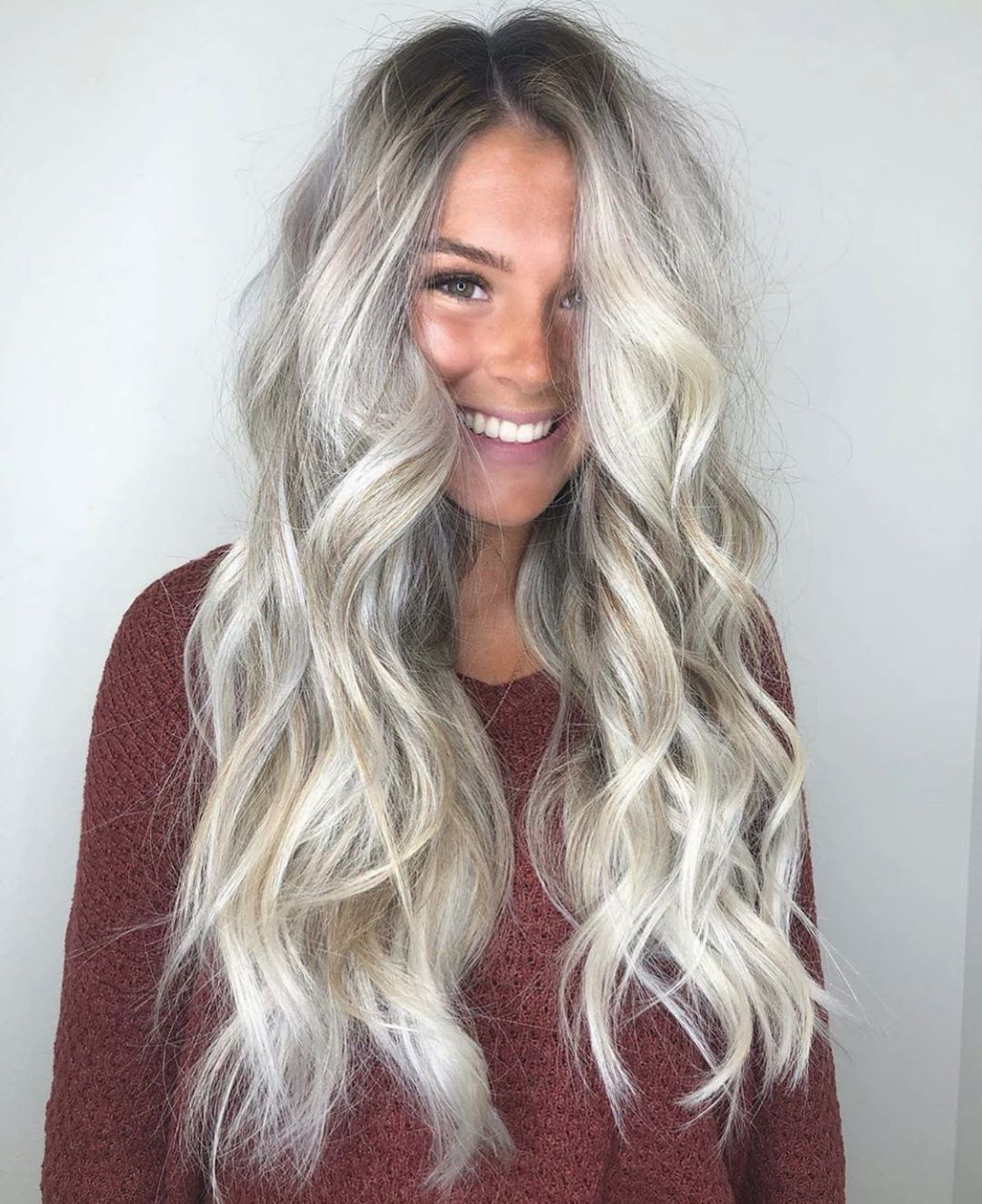 @freshsarasota
You can be a princess while rocking this Elsa-inspired, dark-rooted hair color. This light silver ash blonde is a hundred more times stunning with voluminous waves. If you have a lovely tan skin tone, it only means that you're born to having this transformation.
Light Ash Blonde on Bleached Hair

@crhairdressing
You can emphasize how light your blonde is when you match it with shadow roots. This light ash blonde on bleached hair, a few inches past the shoulders, is more striking with soft waves.
Light Ash Blonde on Short Hair

@itgirlhairsalon
Who can't be obsessed with this silver balayage mane that melts at the roots? This light ash blonde on short hair offers depth and emphasis, creating a dimension. The waves complement the unique color and end up forming a movement on locks.
Perfect on Brassy Hair

@stephanielutrot
Getting the unwanted warm finish after you dye your locks can also be a blessing in disguise. Here's the light ash blonde color perfect on brassy hair. Its cooler tone works well with dark roots, enhancing your mid-length blunt cut.
Best on Orange Hair

@hairbylisainc
Who's down for a dimension inspired by the sunset? This masterpiece offers light ash blonde highlights to look best on orange hair. It's the optimum look for a layered cut, where the length goes past beyond the shoulders.
Light Ash Blonde and Violet

@shellylovesbighair
It's a fun and edgier take on the usual blonde! The fusion of light ash blonde hair color and violet tones will let your creativity out of its comfort zone. Thick hair cut in medium length plus side-swept bangs are stunning with soft waves.
Light Brown + Ash Blonde Highlights

@_alyssadoeshair
"A combo of traditional and ready [highlights] for a blended look at the scalp." This chic light ashy blonde hue is a gem created by stylist Alyssa Benedict of Bellezza Avanti Salon. A light brown hair with ash blonde highlights that suits a long cut and perfect waves!
Flattering for Morena Women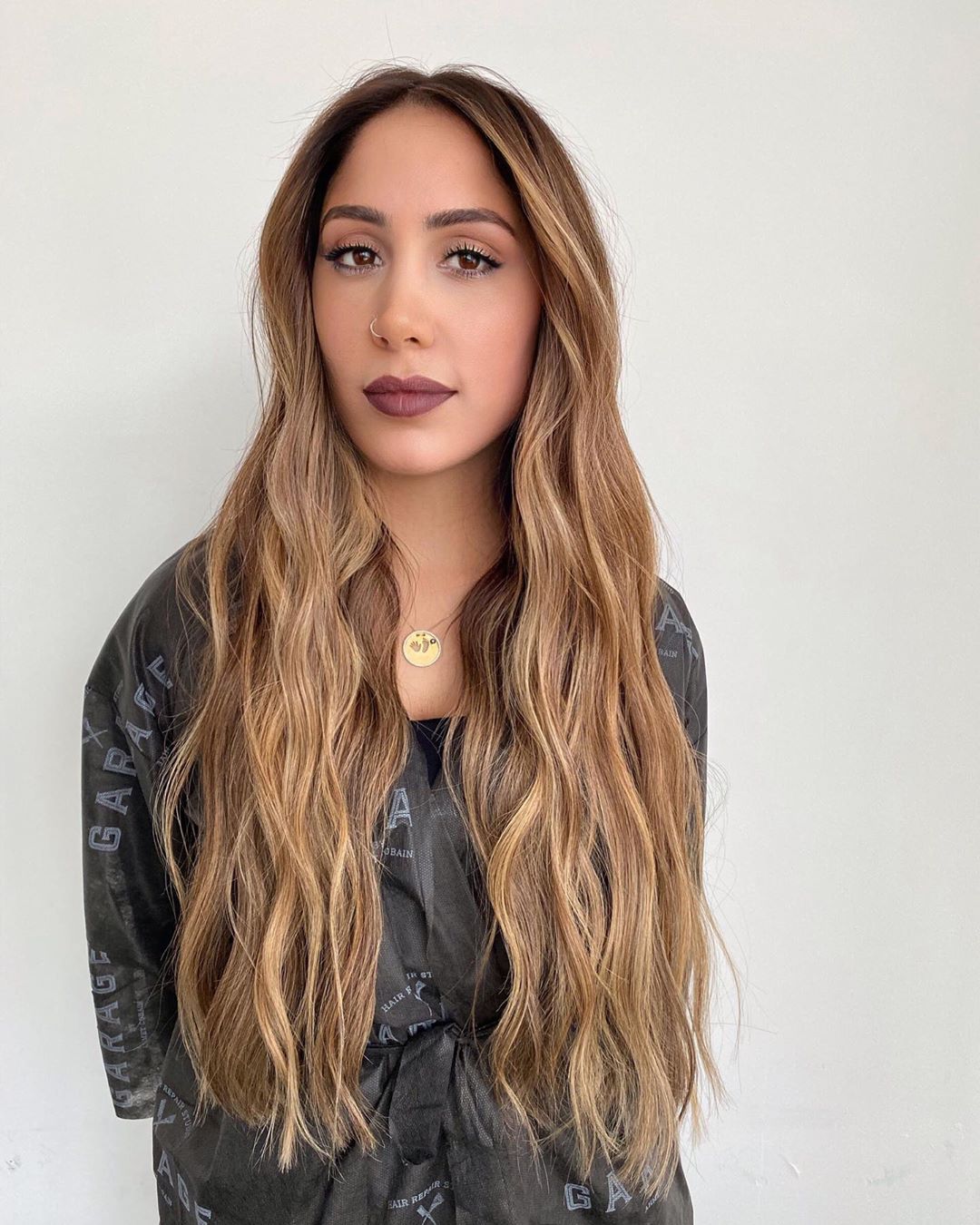 @iskenderakkus
With certainty, this appears flattering for morena women! This light ash blonde hair manifests a warm, sun-kissed hue to complement beach waves. Nothing's more polished than this trend when you let it go with a waist to a hip-length mane.
Great on Dark Blonde Hair

@stephwalshstyling
For a fresh and bright transformation, go for a light ashy blonde tone that's great on naturally dark blonde hair. It adds a genuine glam to your straight, mid-length cut. This is the ultimate color to flatter your fair skin, as well.
With Platinum Highlights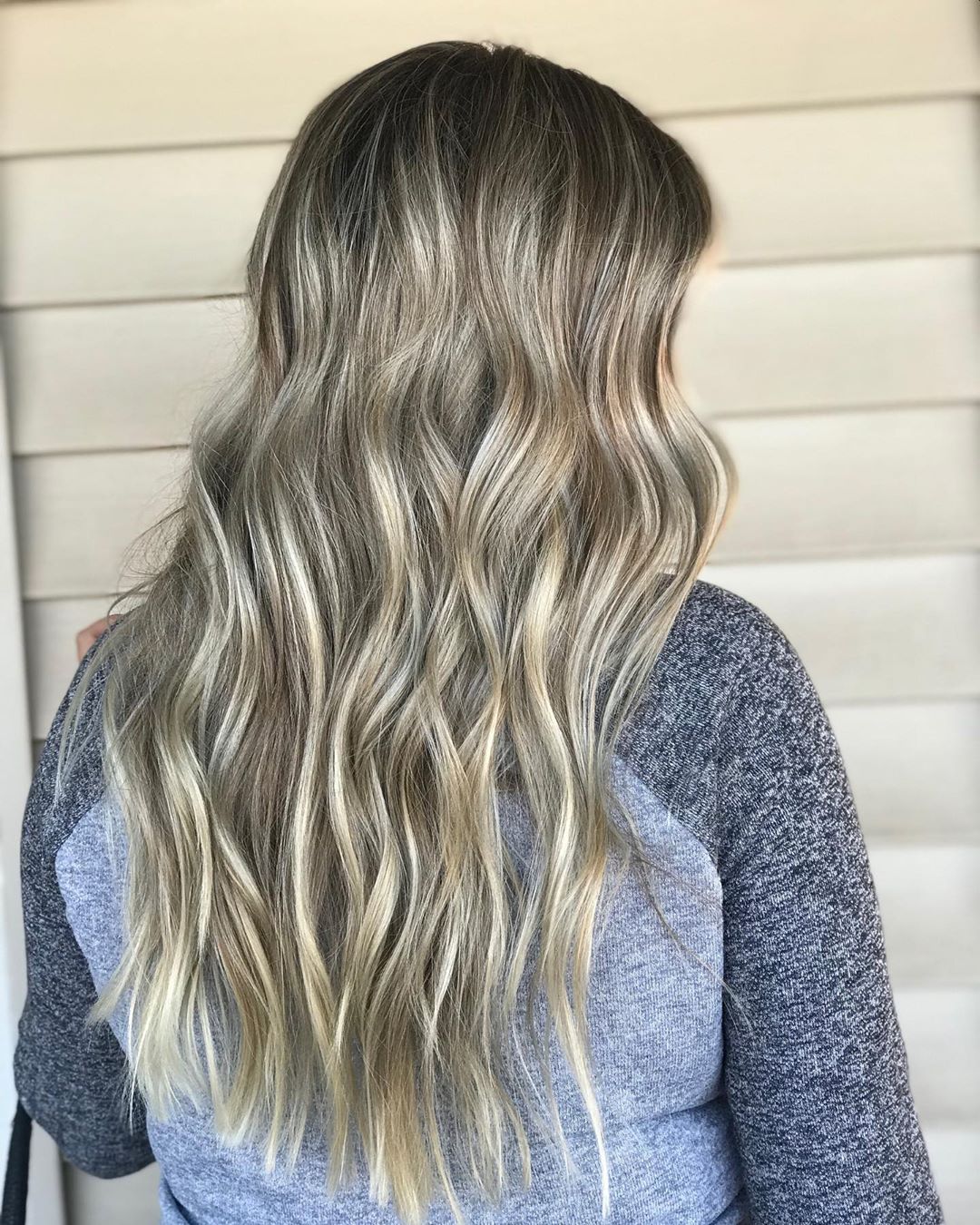 @kutzwithkat
With ashy platinum blonde highlights, your long locks will shimmer a lot. Do some beach waves, and you'll not regret having an extra relaxed vibe on your hair. Dark roots create a blurred transition, which makes it eye-catching even more.
Light Ash Blonde Ombre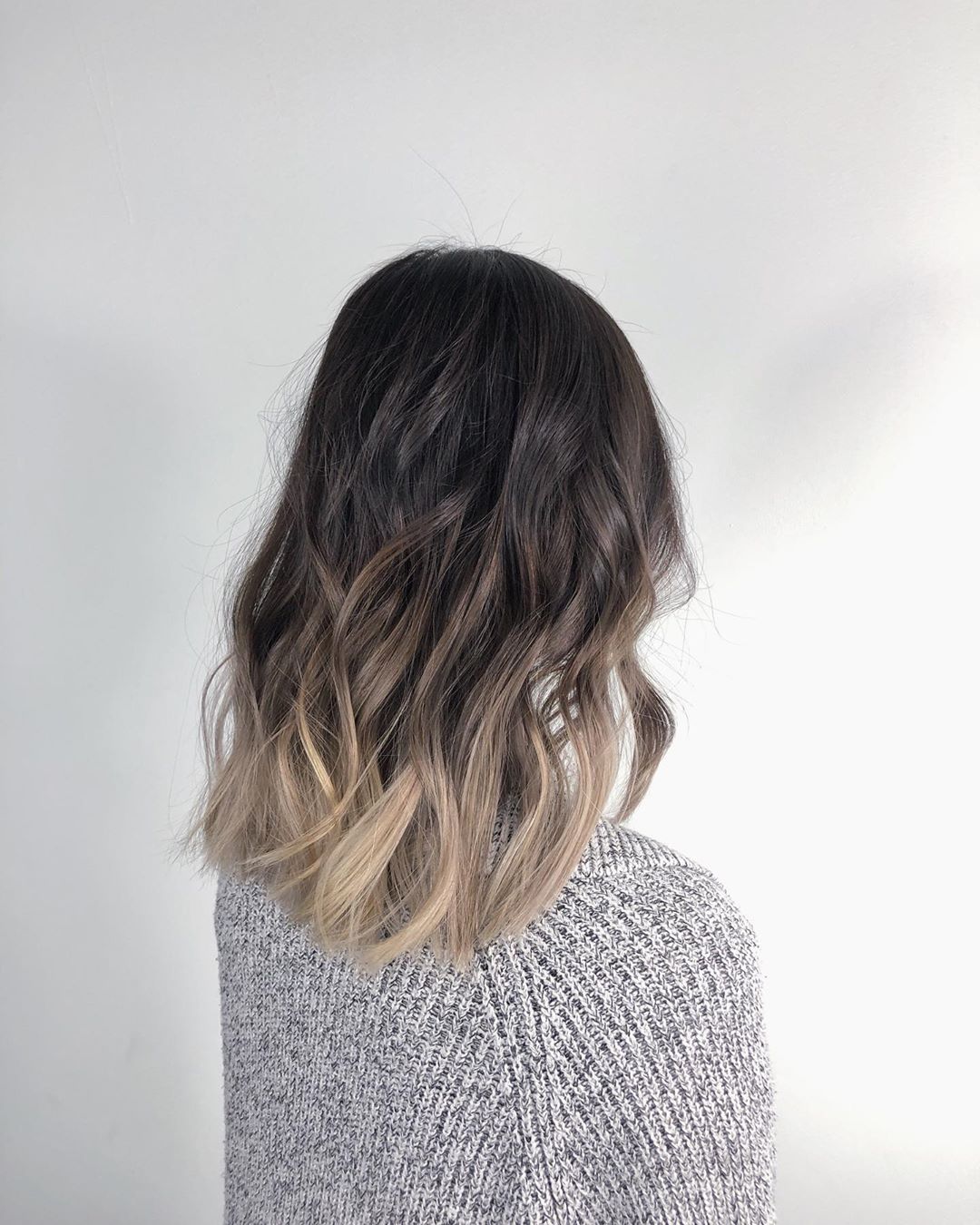 @aerysalon_diana
It's overly hard not to fall in love with this light ash blonde ombre! If matched with waves, this color levels up your innate dark tresses in no time. Get over with your old and typical mid-length hair, and it's time to work with balayage to add an ashy beige tone to it.
Very Light Ash Blonde

@beks.does.hair
Opt for this very light ash blonde if you're confident in flaunting some icy and cool vibes. Balayage technique makes the color looking flawless on fine, mid-length hair. Therefore, if you have such locks, better start turning yourself into a blonde babe now.
Extra Light Ash Blonde

@planethairsinzig
You can't just hate this extra light ash blonde color to be on your long, wavy tresses. Its beige finish is so classic and will flatter your fair skin tone. Rock this one with a minimal styling option, and you'll be as gorgeous as a star in this trend.
Light Ash Brown on Blonde Hair

@innhair
Bringing out a dimension on ashy, cool-toned blonde locks is always the best! You get to have a lighter hair color without having to wear it so dull and plain. Balayage highlights and babylights are the things you mustn't miss if going for this look. Level up this light ash brown on blonde hair by adding waves, too!
Stunning on Black Hair

@hair_by_demireff
Slay a light ash blonde balayage that appears stunning on black hair. This mid-length, wavy hair seems to hide a gem that shines under the sunlight. With a money piece in there, you'll be a total bombshell.
Light Golden Ash Blonde

@salonstudioseastcobb
This light golden ash blonde on a straight, mid-length hair is to die for! Subtle strands of honey and sunflower blonde casually blend in to achieve this color. Thanks to balayage as both the highlights and babylights look precious together.
Ideal on Brown Hair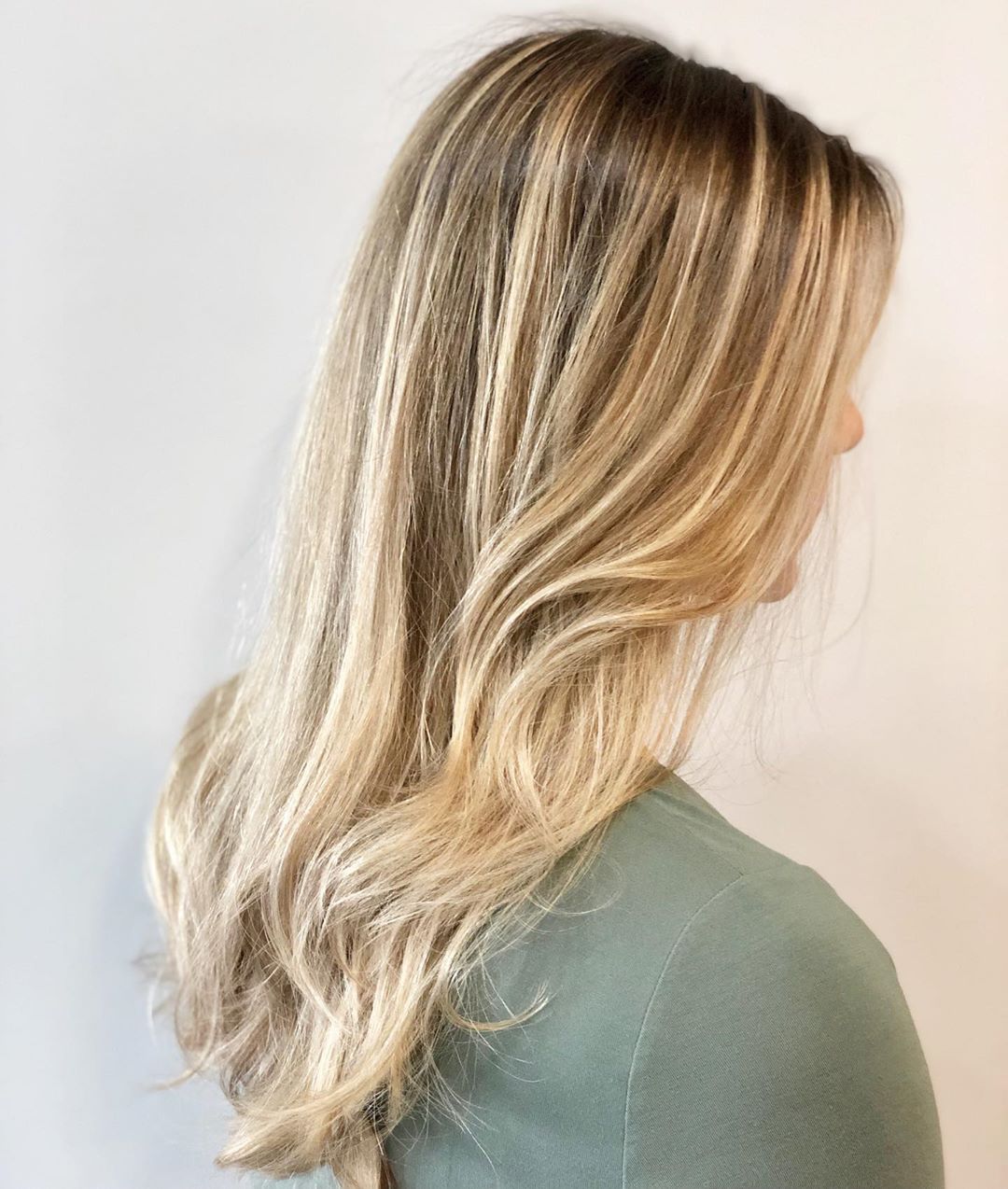 @surbi.ahuja
A vanilla kind of blonde with shadow roots is ideal on brown hair, and that's something to try on, surely! Dimension around the crown area is visible while color gets so light as it reaches the hair ends. With minimal texture and waves, you're going to nail wearing this trend.
Light Ash Blonde Balayage on Dark Hair

@savannartistry
There's always something sassy about a light ash blonde balayage on dark hair. Handpainted streaks of cool-toned hue on long tresses result in such a stunning edge. These pops of ash will make you feel in love with your wavy, brunette locks more than ever!
According to its hairstylist, Savanna Grewe of Macomb, MI, if you're considering a cool-toned balayage with a dark base be aware of the steps to get there. "Balayage is more organic and doesn't typically use foils to incubate the lightener. The hair doesn't lift as much, meaning warm tones are going to be exposed," says Grewe.
Light Ash Blonde + Dark Brown

@hair_by_starlyn
Want to brighten up your dark locks? What a perfect timing because here's the light ash blonde on dark brown color for inspiration. It offers a lot of dimensions, which work well on naturally textured, long tresses. Add more waves at the bottom for a much elegant finish.
If you're looking to get this color, you should have virgin hair or naturally black hair, according to it's Hairstylist, Star Dimalanta of Manila, PH.
"You must use a purple shampoo and conditioner to tone your hair so it doesn't become brassy," says Dimalanta. Their hair must be not rebonded because of the bleaching process.
Cute Short Bob with Light Ash Blonde Color

@alibaileylondon
A cute short bob with light ash blonde hair is a bright but very natural look. This hair color is especially complimentary on fair skin tones.