Top 10 Fall Hair Colors for Women Over 70 in 2022
Dark Red Lowlights and Honey

@locksbylaurie
Try dark red lowlights and honey for a unique yet sophisticated vibe during this fall season. Adding red to your 70-year-old hair can be beautiful, but keep in mind that it tends to be a bit more high maintenance than more natural shades. Ask your stylist if they think this would be a color that would fit your style and skin tone.
Warm Brown with Red Hues

@jalehadelina
Try warm brown with red hues for a dimensional and rich style. This fall color is somewhat of a low-maintenance version of red hair color. Talk to your stylist about trying this color as an intro to red hair.
Dark Chocolate and Espresso

@slhairstudio
Dark chocolate and espresso hair color could be the perfect color for you. If your hair is naturally dark, this autumn color would work especially well for you and cause little to no damage to your hair. This color is rich and tends to be rather easy to maintain.
Sandy Brown and Blonde Blend

@o_kurnikov
Try a sandy brown and blonde blend for a soft and flattering style. These fall colors compliment each other immensely and look gorgeous on most skin tones. Make sure you're using a color-extending shampoo and conditioner, such as Redken Color Extend Magnetics, to keep your color looking its best in between appointments.
Light Brown with Warm Blonde Highlights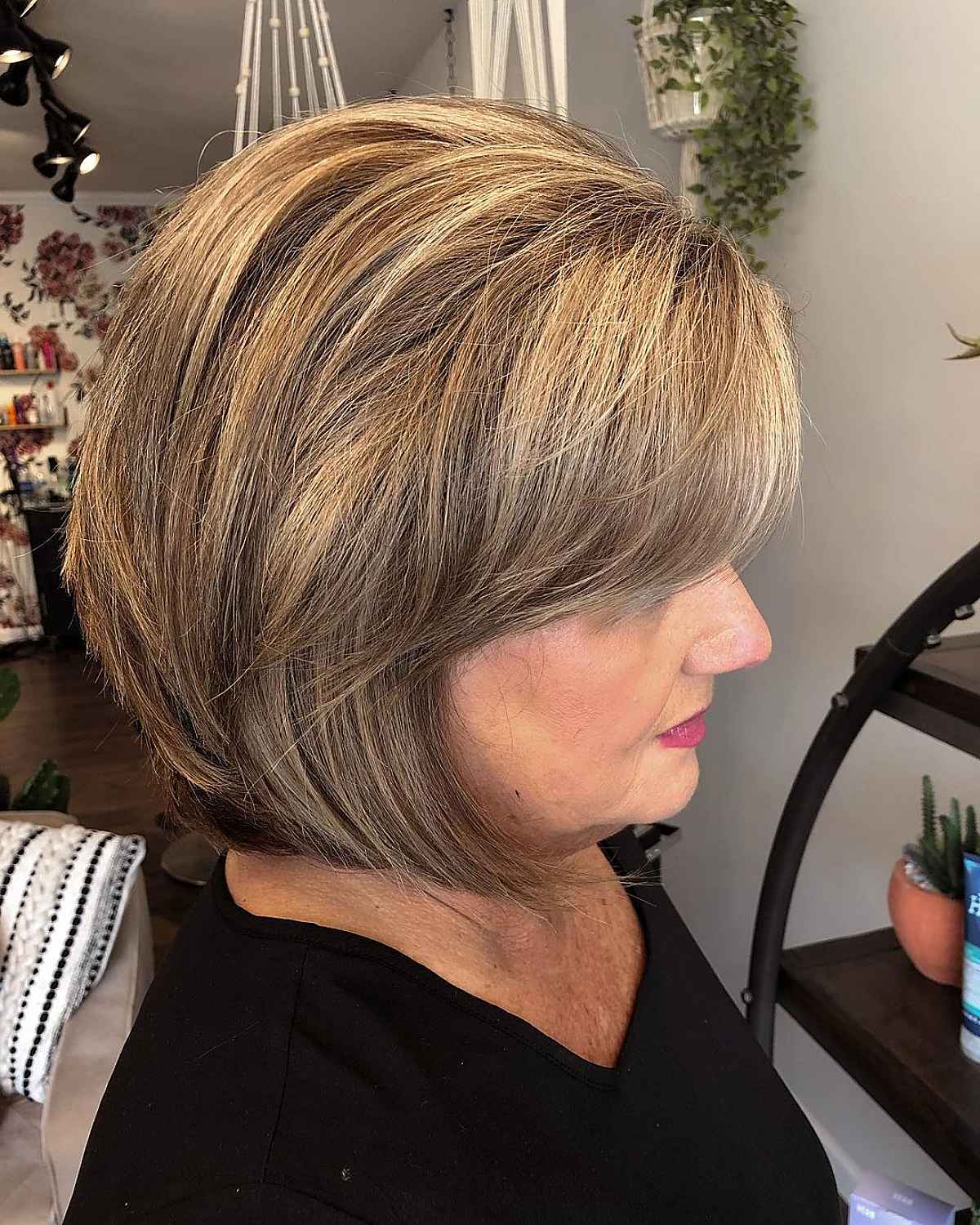 @madisonfmason_hair
Try light brown with warm blonde highlights for a low-maintenance yet flattering look. Highlights give your hair dimension and give it the look of having multiple tones throughout. Having your stylist perform both of these services at once can be pricey, but it's totally worth it.
Chocolate and Blonde Blend

@hairbyraylenerenee
Try a chocolate and blonde blend for a modern, rich look. These autumn colors create the perfect amount of dimension when together. Ask your stylist if they think this look could work for your skin tone and preferred maintenance level.
Rich Auburn

@jesshairsociety
Rich auburn is one of the most beautiful colors in the world. This color is rich and vibrant without being loud. Make sure to talk to your stylist about the maintenance of this color as it tends to demand more attention and more frequent appointments.
Cinnamon

@skye_1004
Try cinnamon as your hair color this fall season. Warm and exciting, cinnamon will brighten up any look. Ask your stylist about cinnamon hair color maintenance, as it tends to be a little more detailed than some other shades.
Chestnut

@nicolettadoeshair
Chestnut is one of the richest and attractive colors you could choose. Complimenting almost all skin tones, chestnut could be the perfect color for you. Chestnut is a warm color so be sure to ask your stylist if warm tones work well with your skin tone.
Dimensional Golden Blonde Highlights

@lindseymclendonhair
Try dimensional golden blonde highlights for a bright and cheery look. Golden blonde tends to be a bit warm, so make sure to ask your stylist if they think warm tones will compliment your skin tone. Make sure to use Olaplex No 4P purple shampoo once every few weeks to keep your hair from going brassy.
Related: See more fall hair colors.