26 Hottest Alternative Hairstyles to Consider Right Now
Messy Bun with Wispy Ends

@taya.hair
A messy bun with wispy ends is a great everyday look for women in the workplace. This hairstyle can be done with shoulder-length to long hair. Keep it loose and wispy to create an effortless look.
Punk-Inspired Updo for Grunge Girls

@bunnie.b4by
A punk-inspired updo for grunge girls is a fun alternative hairstyle. Create this look with a few hair ties and bobby pins. Keep a small section behind the bangs out and part your hair in two sections. Tie each section into ponytails and backcomb the hair and bobby pin it into messy buns and step onto the scene looking fresh and confident.
Asymmetrical Long Bob for Emo Girls

@salonedenofraleigh
An asymmetrical long bob for emo girls is perfect for fine hair. The asymmetry and light layering create movement and depth to this feminine alternative hairstyle.
Curly Mohawk Haircut

@barbeirodiegojordan
A curly mohawk haircut is perfect for thick, curly hair. Consider this alternative hairstyle if you are looking for a new way to enhance your natural texture. Ask for a tight fade on the sides so you can have the option of a design.
Tousled Shag with Ombre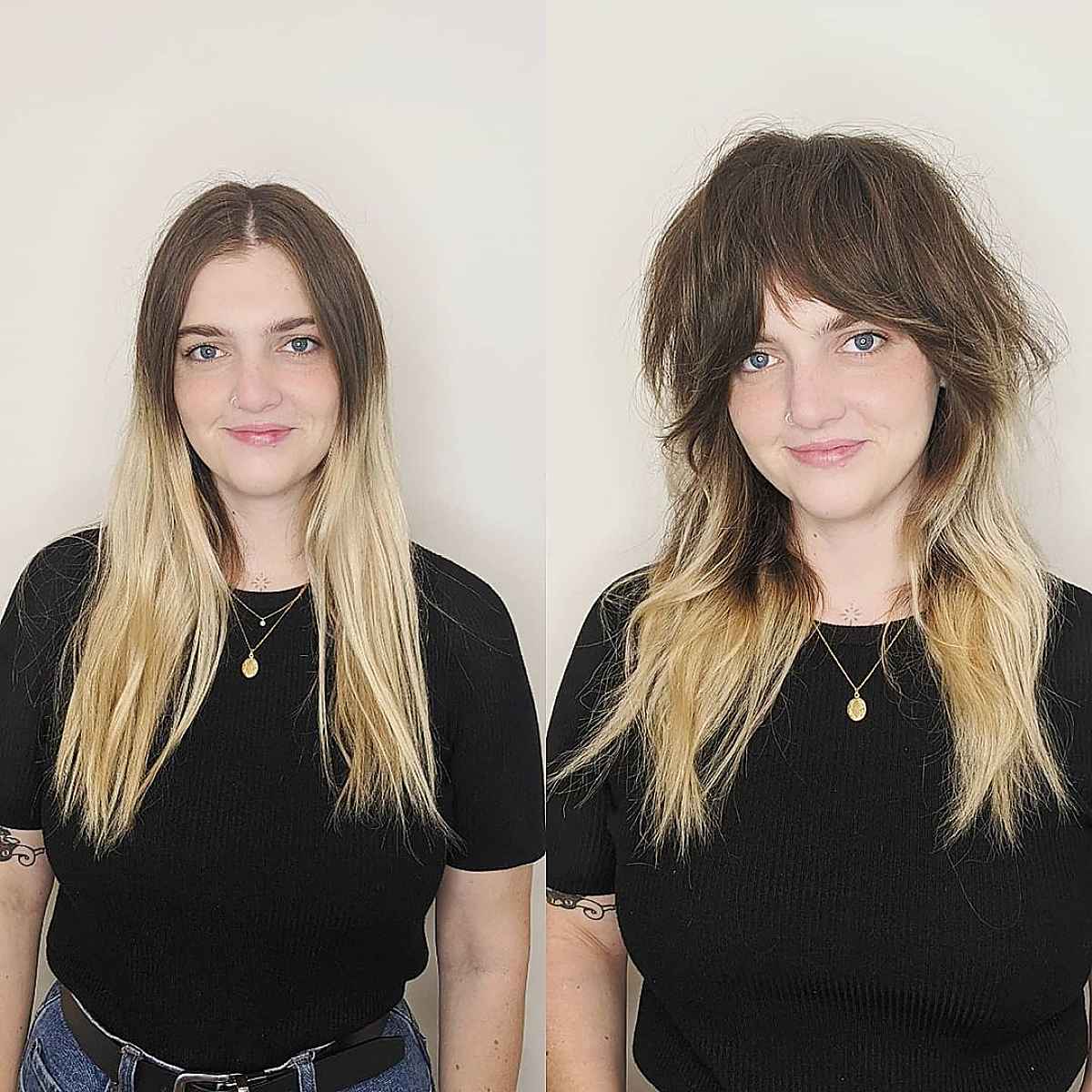 @ellienorski
A tousled shag with ombre creates movement and depth to long hair. Try alternative styles to preserve your length and have fun with your ombre.
Emo Braids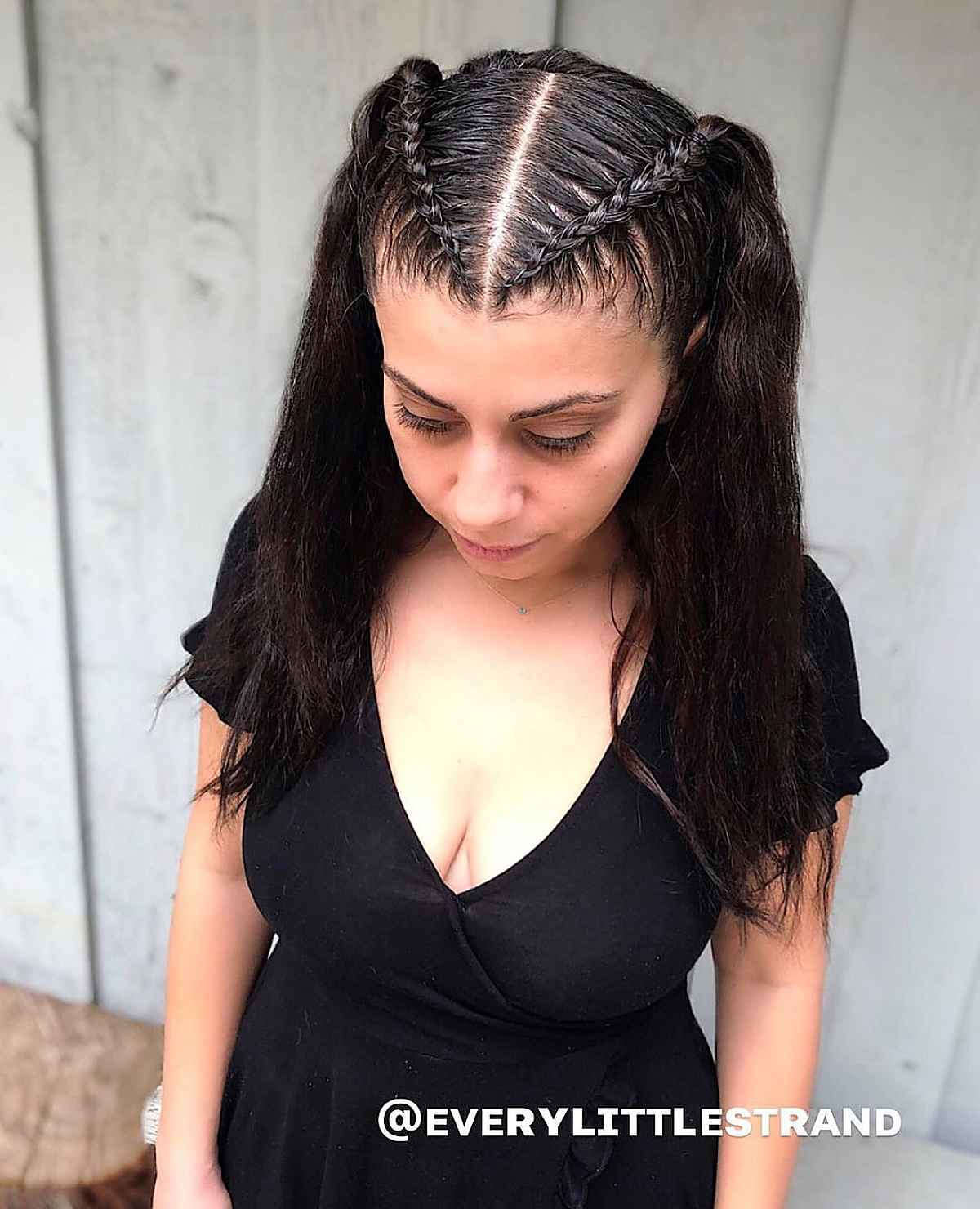 @everylittlestrand
Emo braids are the perfect style for keeping your hair down and out of your face. Rock this emo hairstyle with one braid or two, the next time you are wanting to up your hair game for a night out with the girls.
Cute Punk Mohawk

@pink_nouveau
Rock a cute punk mohawk in a stylish way. An alternative cut requires care during transformation and subsequent maintenance at home with some moisture products.
Gothic-Style Chop with an Undercut

@enjoyco.collective
A gothic-style chop with an undercut can be brushing one day or betting on curls the next. A 90s hairstyle is the new bet and is very cool and trendy.
Choppy Layered Bob Haircut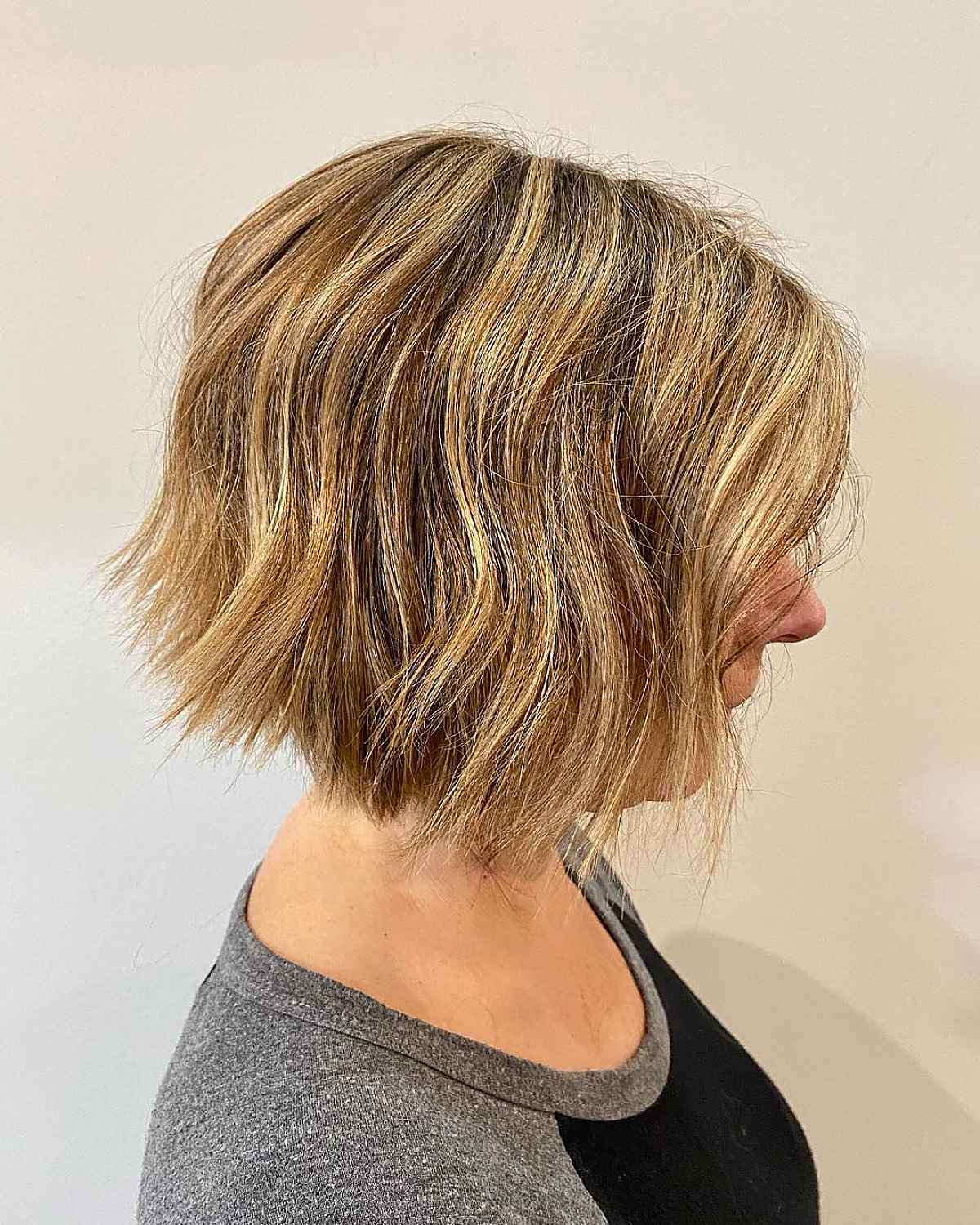 @sarahnicole_hair
A choppy layered bob haircut is great for hair of all textures, from straight to frizzy. Alternative cuts can be styled with a blow-dryer, flat iron, or curling iron.
Long Mohawk with Shaved Sides

@kerideherrera
A long mohawk with shaved sides creates a look with a lot of style and attitude. It can be styled with fixation spray to ensure volume and shape.
Short Dreadlocks for Natural Hair

@faridaxmimi
Short dreadlocks for natural hair are made using a crochet hook to tangle the locks of hair and create the shape of the dread.
Shag with Curtain Bangs for Alt Women

@randa.rivera
A shag with curtain bangs for alt women can have a difference due to the passage between the lengths, which can be very gradual or more abrupt, depending on what you like best.
90's Mohawk for Women

@wickedallurehair
A 90's mohawk is for independent and bold women. Try different colors to make the look more fun. Creative hairstyles like this are perfect for women with a round face.
Flat Side-Swept Bangs for Medium-Length Hair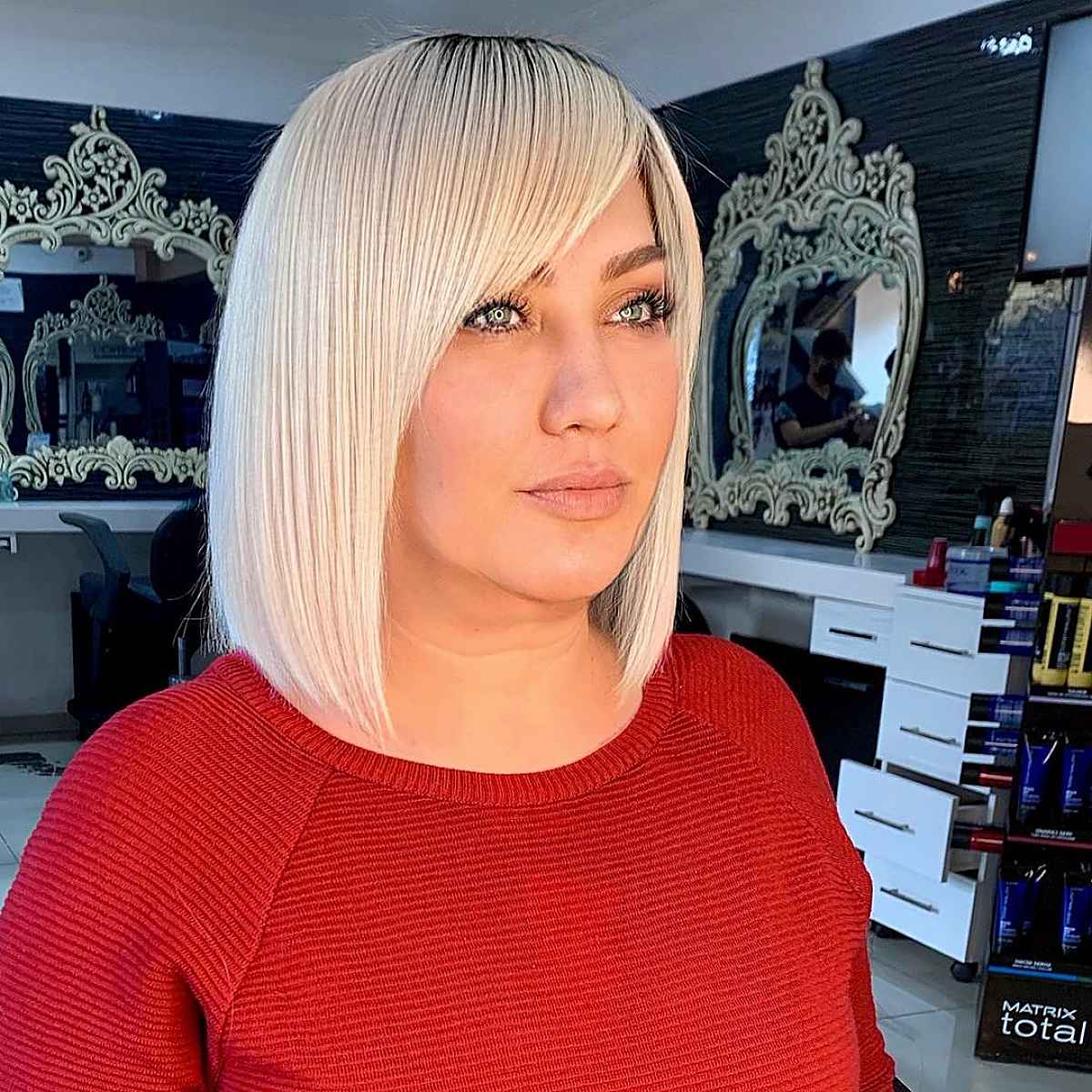 @ayhanonluel
Flat side-swept bangs for medium-length hair is a 90's haircut that's very trendy. Medium haircuts are great options for those looking for a stylish and practical look.
Shaved Head with Designs

@hairmastertanya
A shaved head with designs is not permanent, which makes the trend even more fun, as the designs can be changed frequently.
Spiky Pixie for Alternative Girls

@kortri
A spiky pixie for alternative girls is very stylish. Adopting colored hair is a process that requires care, both during the transformation and subsequent maintenance.
Undercut with Designs

@paulina.zuzock
An undercut with designs is a great option if you are a woman with personality and, above all, who is not afraid to innovate.
Curly Shag for Punk Girls

@bareeminimum
A curly shag for punk girls looks beautiful when styled using a curl definer product. 90s hairstyles are great if styled with mousse on the root and get more volume.
Alternative Cut with Green and Blue Hair Color

@toniiii_j_hair
An alternative cut with green and blue hair color can be styled in different ways. For 90s haircuts, you can style with pomade to give movement and volume.
Half Black Half Red Long Hair

@simomontis
Half black half red long hair is an excellent option for those who are in doubt about having colored hair and an alternative style.
Mullet for Alternative Women

@nataliarok
A mullet for alternative women is a great option for those who like layers, light volume, and texture. An alternative hairstyle is bold and goes well with many face shapes, hair types, and styles.
Androgynous Hairstyle for Women

@hairbyashleyfillip
Opt for an androgynous hairstyle for women. It's shredded in the middle of the forehead and complemented by layers that cover the ears and reach the end of the neck.
Extra Choppy Bob with Layers and Bangs

@yukistylist
An extra choppy bob with layers and bangs is a short haircut that adds a classic and sophisticated touch to the look.
Grunge-Style Shaggy Mullet

@katiepdxhair
The grunge-style shaggy mullet is mid-length and great for weight removal for dense hair. Dark hair colors enhance even more alternative haircuts.
Asymmetrical Pixie Cut with Flat Bangs

@teksalon
An asymmetrical pixie cut with flat bangs has both sides of the head shaved, leaving only the top of the head with longer hair. Stylish, bold, radical, and always on the rise.
Short Rainbow Colored Pixie Cut

@stephhstyles
A short rainbow-colored pixie cut is perfect for women who like a daring style. An alternative haircut makes the style and the short hair more evident.