15 Flattering Long Bob Haircuts for Women with Full and Round Faces
Long Bob with Bangs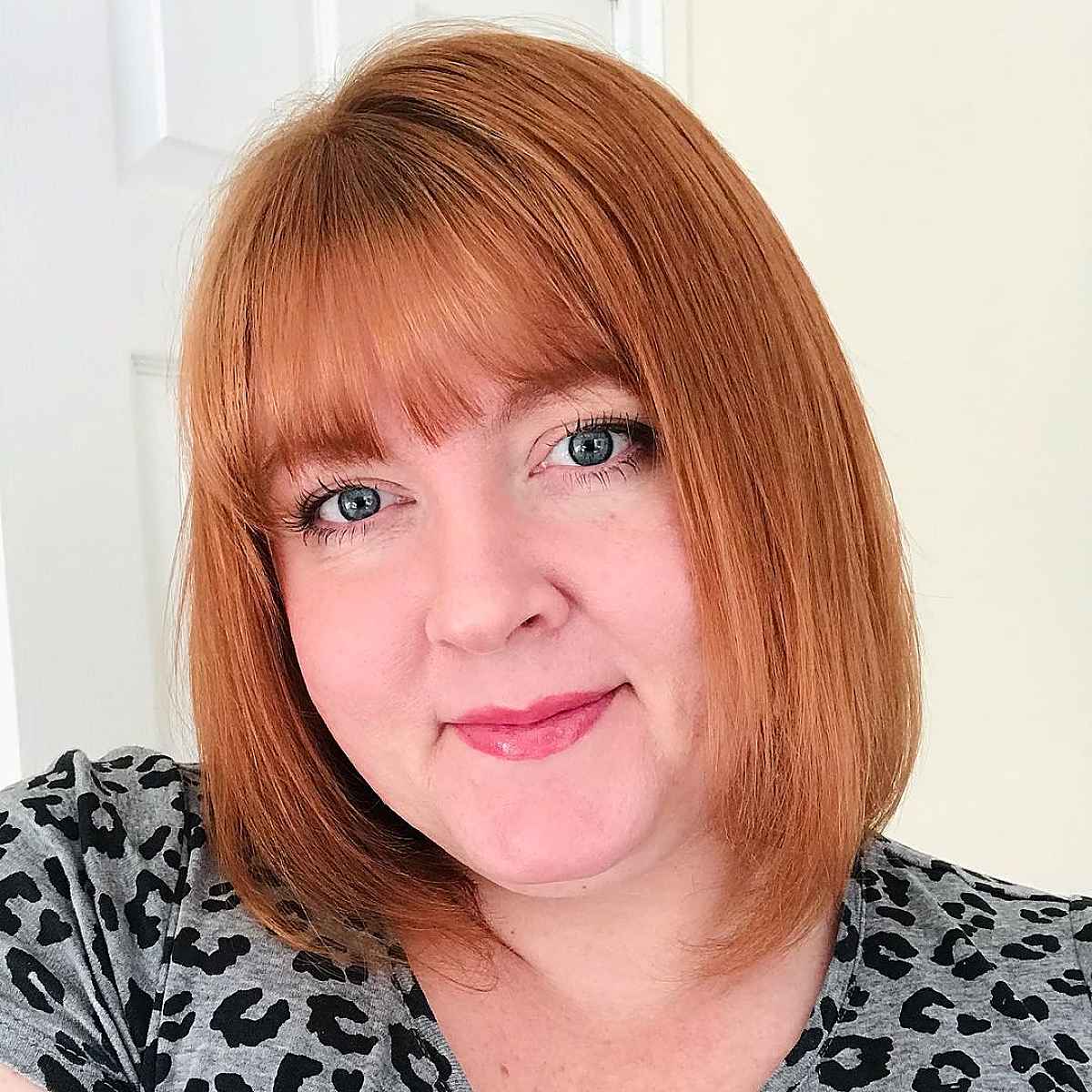 @adorable_fashion_chubster
Ask for a long bob with bangs if you're looking for a new style to help shape your face. Long bobs look best when styled straight or when round-brushed while blow-drying. Don't forget to add a shine spray to enhance that luxurious shine and hairspray to set your style.
Lob with an Undercut for Thick Hair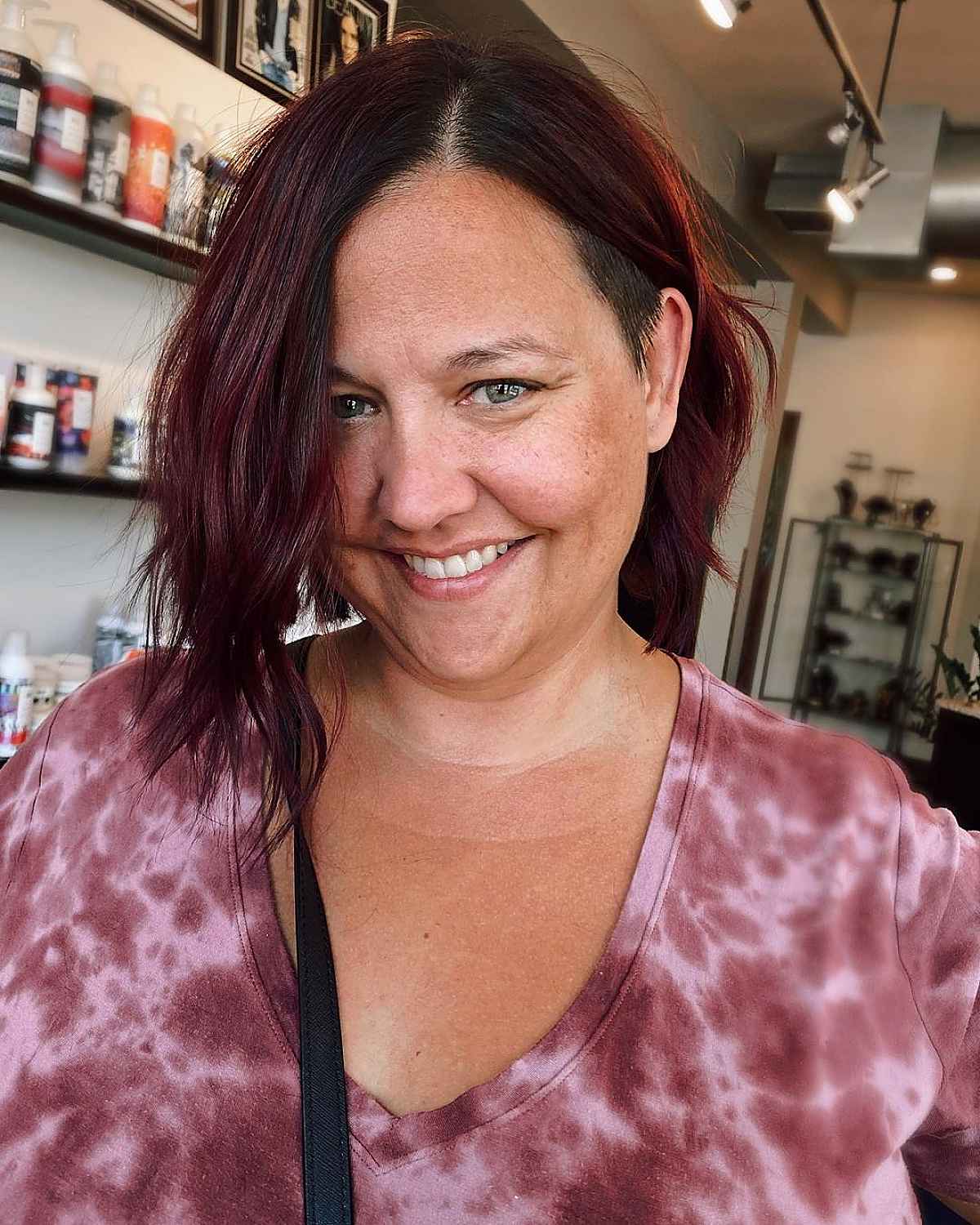 @bleach_assassin
The structure of a long bob creates a shape that elongates the face making rounder faces look much thinner. Go for a lob with an undercut for thick hair. An undercut takes out unwanted bulk and weight from the haircut.
Lob with Side Bangs
@melaniebrownsalon
A lob with side bangs works well on women with round faces. A long bob haircut is a good length to help frame the face.
Long Bob with a Center Part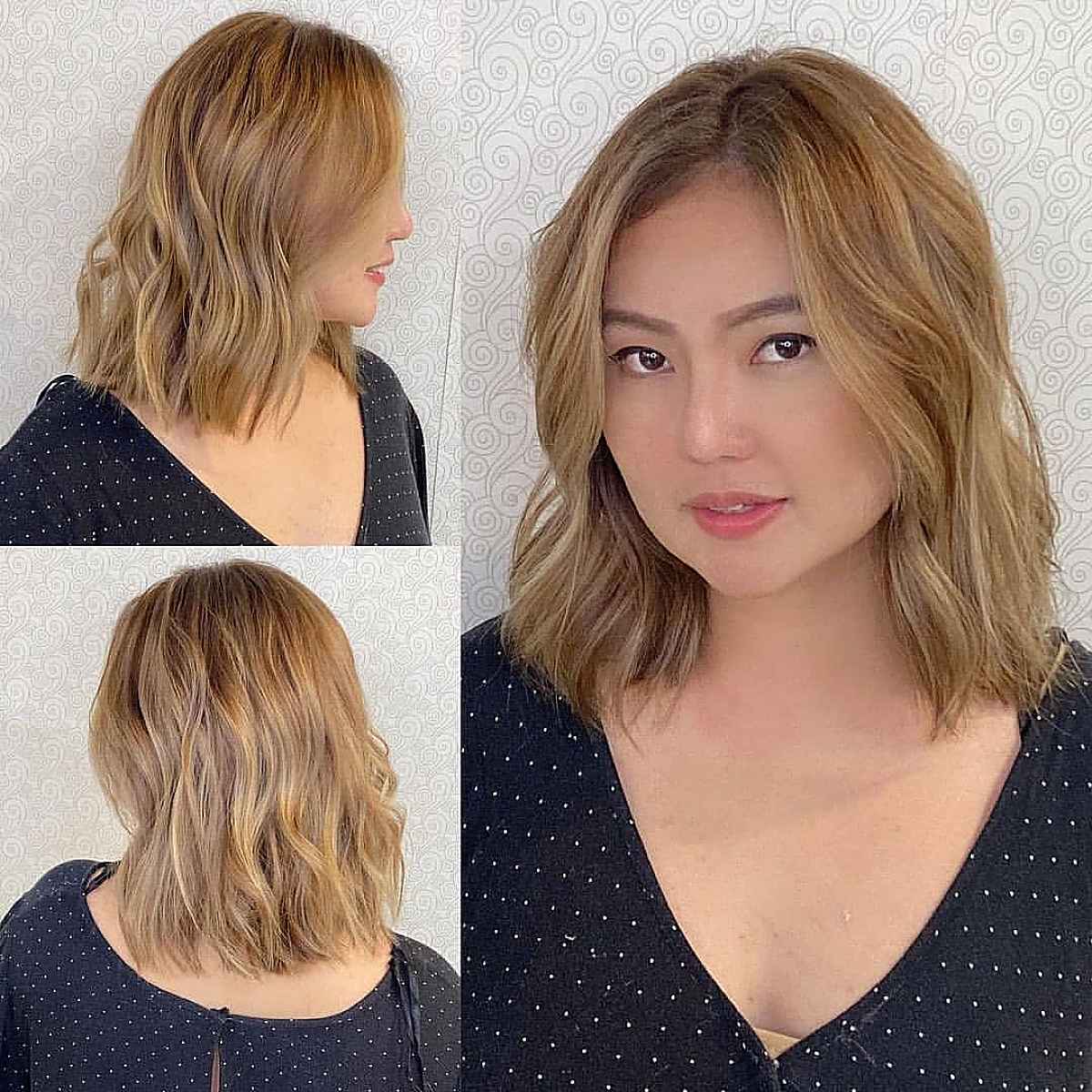 @miguelized_and_hairshaft
A long bob with a center part can give the illusion of a slimmer face. For women with a wide face, parting down the middle helps frame the face and make it look longer.
Tousled Lob with Curtain Bangs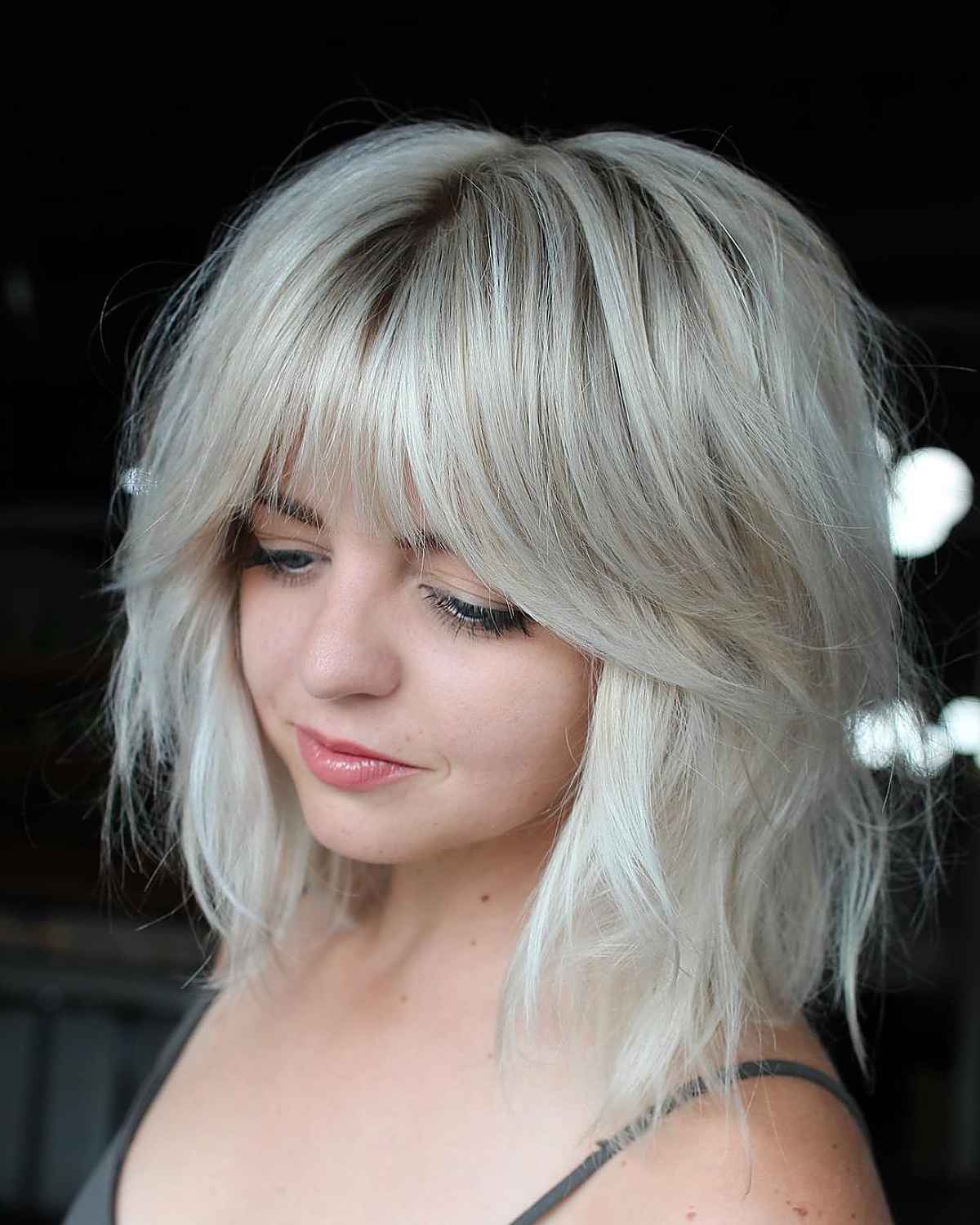 @ashleypaigecollective
A tousled lob with curtain bangs helps create face-framing for women who feel like their face shape may be too big. A lob cut can also work well because the length isn't too short but long enough to help contour the face shape.
Asymmetrical Long Bob for a Soft Jawline
@simahaircut
Asymmetrical long bobs for a soft jawline work well for women who want a stylish short haircut. Lob haircuts with asymmetry definitely help accentuate the jawline for round face shapes.
Slimming Angled Long Bob
@ericagcuts
Try a slimming angled long bob if you're looking for something to slim and shape your face all at the same time. The dramatic angle on this haircut will enhance your best features, especially those who have a chubby face. Lob styles look best when round-brushed while blow-drying. Try using a styling cream on slightly damp hair prior to styling to set this look so it stays all day.
Face-Framing Layers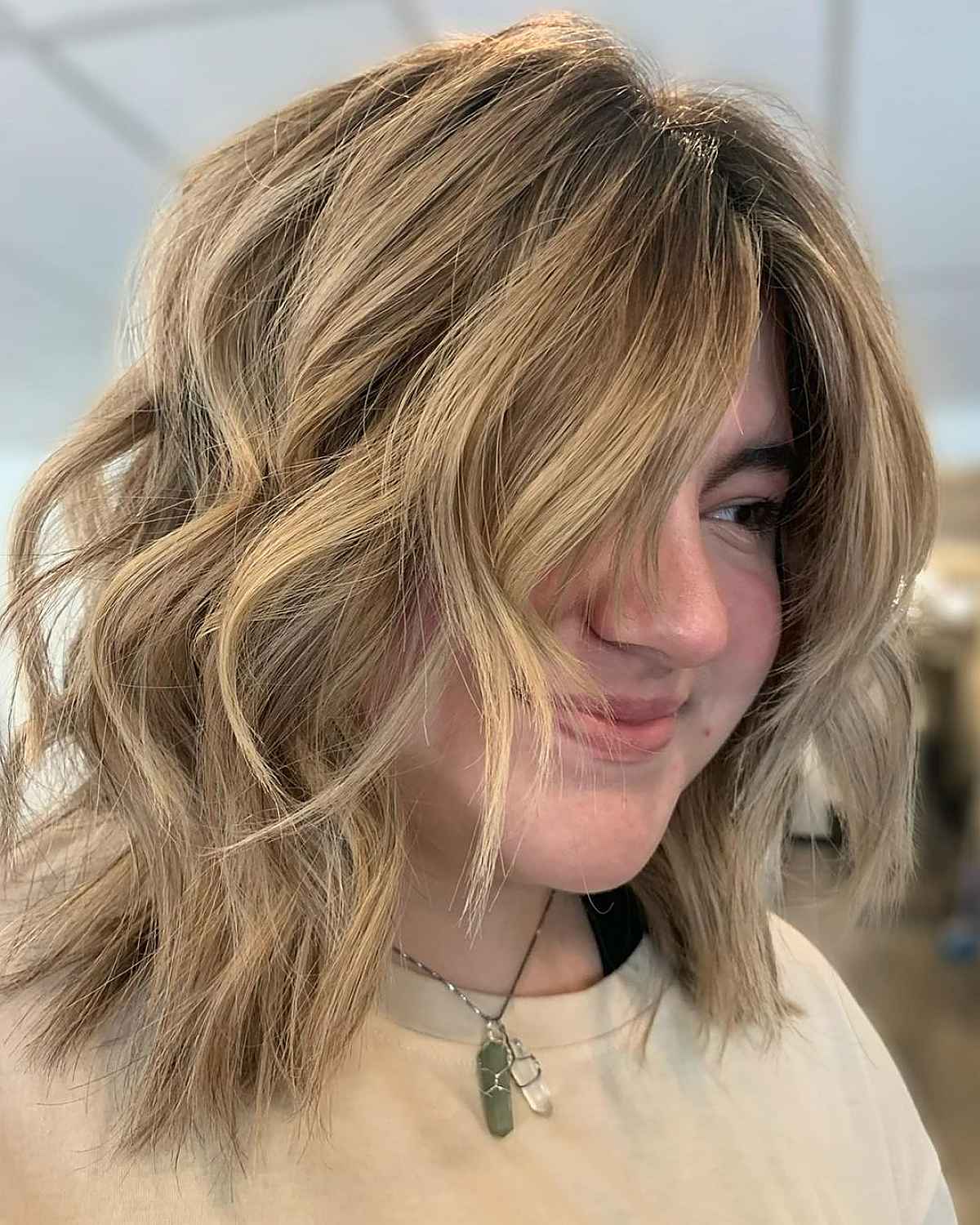 @heather.eaddy.hair
Face-framing layers are almost essential to have if you frequently style your hair wavy or curly. Ladies with round faces, this added shape and texture to your hair will help accentuate all your best features. A lob haircut is almost effortless for those with naturally wavy or curly hair. Just add a little texture spray and you're out the door.
Shoulder-Length Longer Bob for Older Women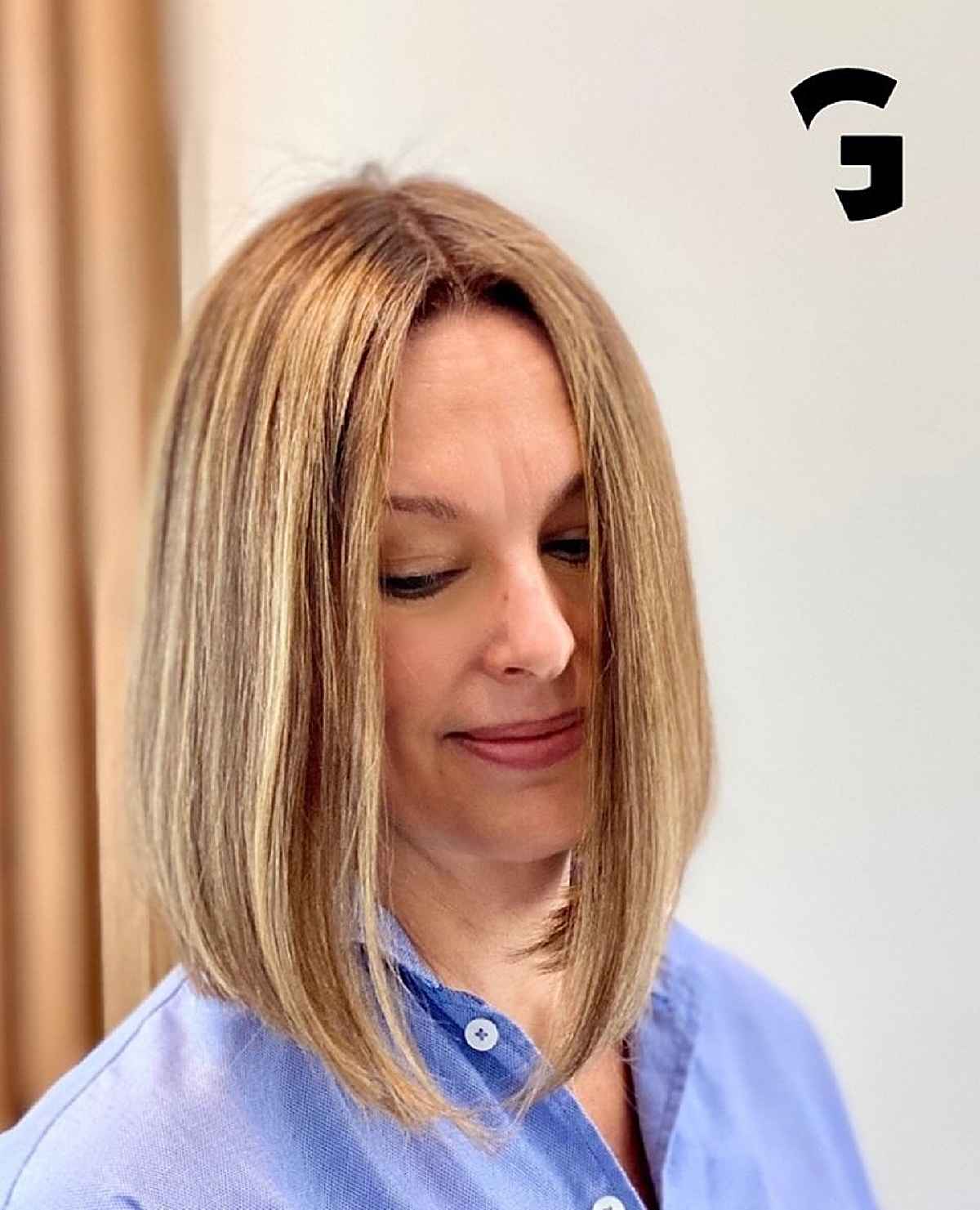 @gleam_hair_studio
A shoulder-length longer bob for older women is perfect if you are looking for a haircut that will never go out of style. A long bob hairstyle with no layers looks best on straight, sleek hair.
Blunt Cut Lob with Beach Waves
@stylesbysam
A blunt cut lob with beach waves puts a fun twist on the classic blunt lob style. These beach waves add the perfect amount of movement and volume for those with straight, fine hair. Long bob haircuts can be styled in so many ways, which makes this haircut so desirable. You can use a curling iron, flat iron, or wand to recreate these beach waves by curling each side of your hair in the same direction (away from your face) and comb through with your fingers after the curls have cooled down. Pick up a sea salt spray while you're at to help refine those waves and add some texture.
Lob for Round Face Shapes
@finding.blia
The best thing about a lob for round face shapes is that your stylist can alter the cut to your face shape. Lobs are great for women looking for versatility with their hairstyles because there's so many ways you can style a lob haircut. You'll want to avoid adding shorter layers to your cut if you don't want the hassle of styling it in the mornings or if you're going for a sleek, straight style.
Low-Maintenance Long Bob for a Round Face
@priscilaharth
A low-maintenance long bob is complementary to those with high cheekbones and who are looking to frame their face. Lob hairstyles give you a classic, romantic edge to your style. This is a perfect haircut and style that can be worn all day and night.
Classic Long Bob for Straight Hair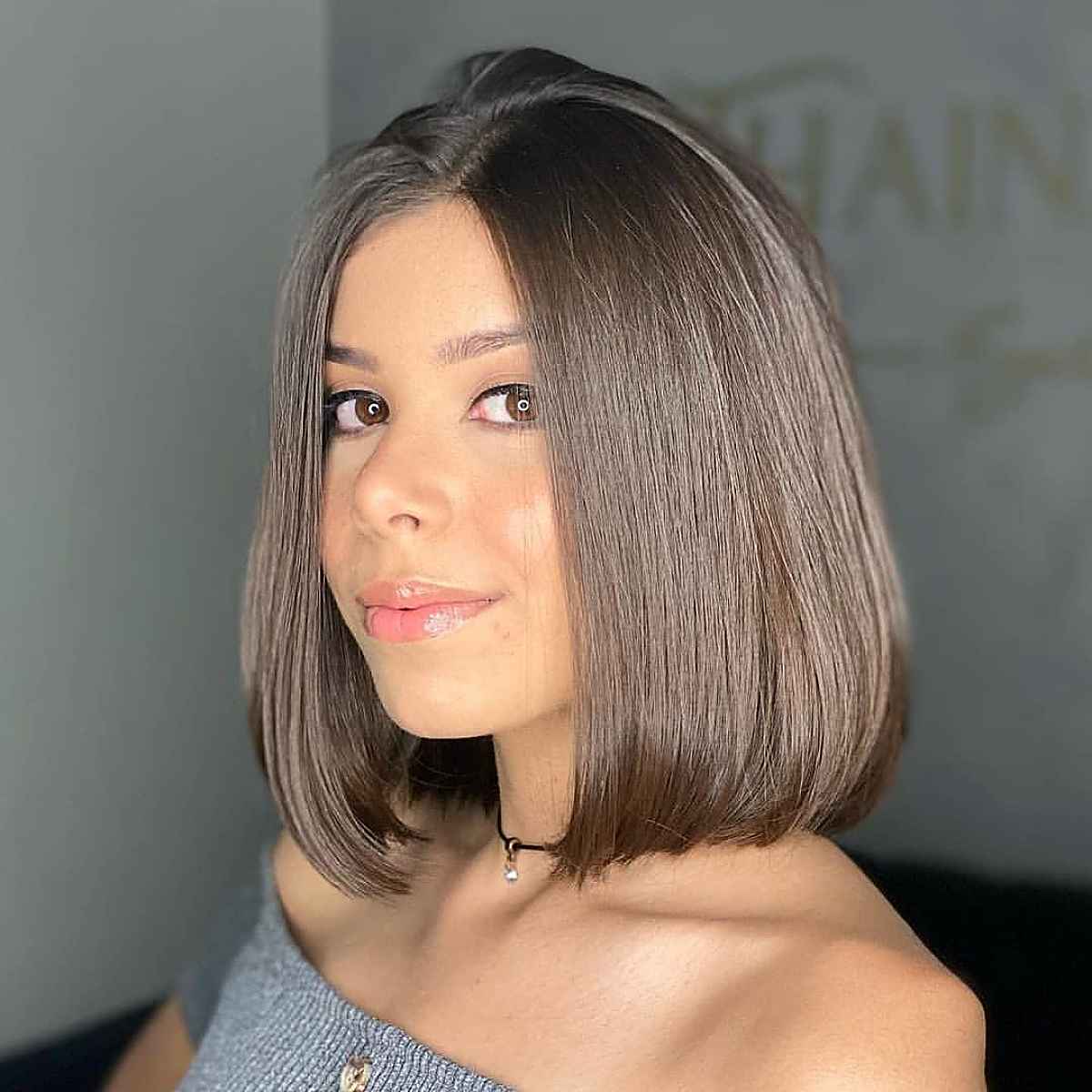 @donadocabelocurto
A classic long bob for straight hair is best when resting at the collarbone or barely touching your shoulders. This will create maximum volume and fullness. A lob style is the way to go when you want a big change and extra body. It can also be worn straight or wavy and continues to look absolutely stunning throughout the day.
Lob with Long Layers in Front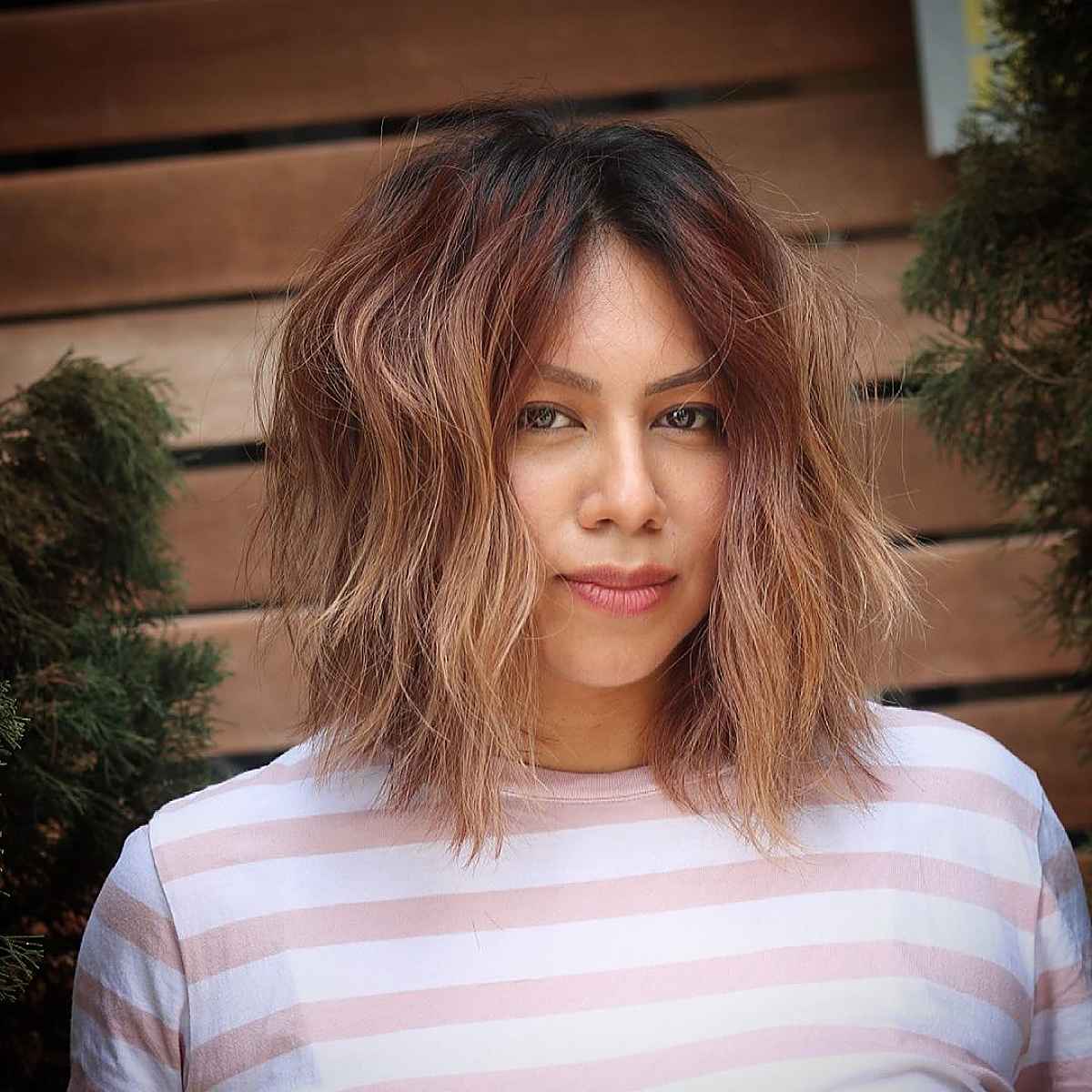 @hairbyelvisp
A lob with long layers in front is best with a messy, tousled style as it creates endless movement in the hair. If you naturally have lots of curl and volume to your hair, a lob hairstyle with layers is a no brainer. Even with little-to-no effort, this haircut will most definitely draw all eyes on you.
Inverted Long Bob Hairstyle
@parkplacesalonofsturbridge
An inverted long bob hairstyle can be cut custom to your specific face shape and personal preference. Long bob hairstyles will never go out of style. Use a heat protectant and flat-iron the ends for a more polished finish.