15 Trendiest Curly Shaggy Lob Haircuts for Curly-Haired Women
Mid-Length Bob with Shaggy Layers
@lc.henderson
Add shaggy layers to a mid-length bob for a carefree, extra body and a super trendy style. Curly and shaggy long bob hairstyles are more flattering with waves and softer curls.
Layered Shag for Curly Hair
@mr_d_hair
If you're lucky enough to have textured hair, try a layered shag for curly hair. The shape of the cut is very similar to the shaggy mullet, which is one of the hottest curly hairstyles trending this season. To keep its bounce, use a diffuser when styling a layered shaggy bob and apply a good salt spray.
Shaggy Lob for Curly Girls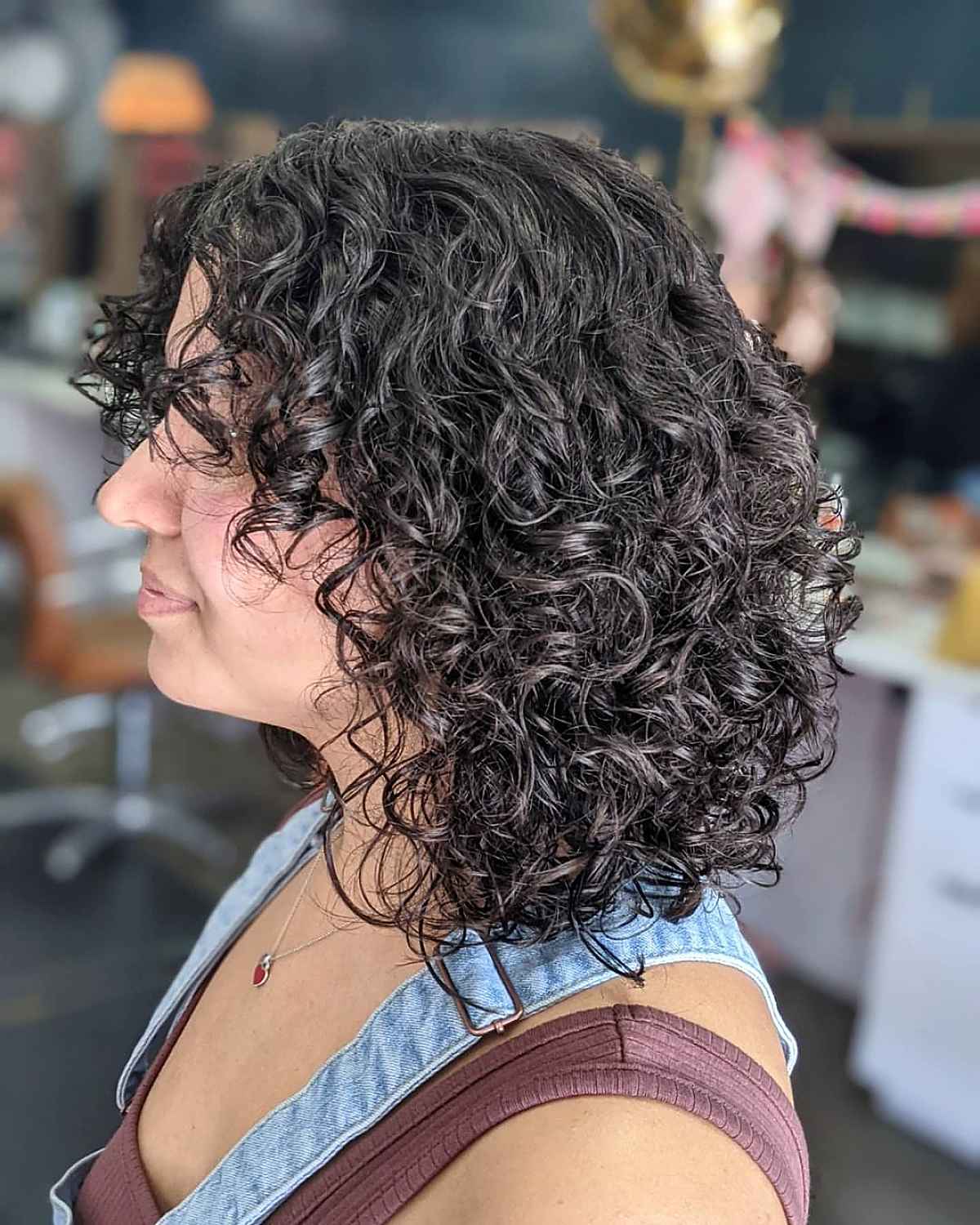 @hairbykatemcneff
Curly girls can have shaggy hair, too. Shaggy lobs for curly hair are perfect if you love lots of layers and want something different. Spice up your shaggy bob with curtain bangs for a groovy, retro look.
Collarbone-Length Shaggy Curly Bob
@violetta_cosmos
Show your curls off at their full potential with a shaggy curly bob at collarbone length. This unisex style gives maximum definition and volume to waves that are weighed down easily.
Curly Shaggy Long Bob
@tahnidaniels_hair
A curly shag with wispy bangs is a funky alternative to a regular bob. Adding more choppy layers and loose waves can give the illusion of a fuller thicker mane. Lobs aren't only for straight hair. These are a great fit for anyone looking for a retro style that boosts their curl pattern.
Curly Shag Lob
@karlee.lucent
A curly shag lob is a wonderful way to embrace your natural texture. Curly layered hair is a perfect option for the mom on the go. No more blowdrying and straightening your gorgeous hair. Just apply a mousse or cream and you're ready for the day.
Shaggy Bob with Bangs
@joannatruminohair
A shaggy bob with bangs compliments textured hair so well. The added fringe frames any face shape and the messy shag style and curly long bob cut make a very wash-and-go finish. Just scrunch in your favorite curl cream, diffuse, or air dry and you're done. If you want a more stacked effect, chop off shorter layers from the back to create a graduated bob cut.
Shaggy Bob for Naturally Curly Hair
@jayne_edosalon
Just about anyone with texture can pull off a 70's shaggy bob for naturally curly hair. Whether you have thick, thin, soft, or coarse hair a, natural curly shaggy lob hairstyle with thick bangs will complement your natural locks. Avoid getting blunt bangs as these won't lay properly on your forehead.
Medium-Length Curly Shag Bob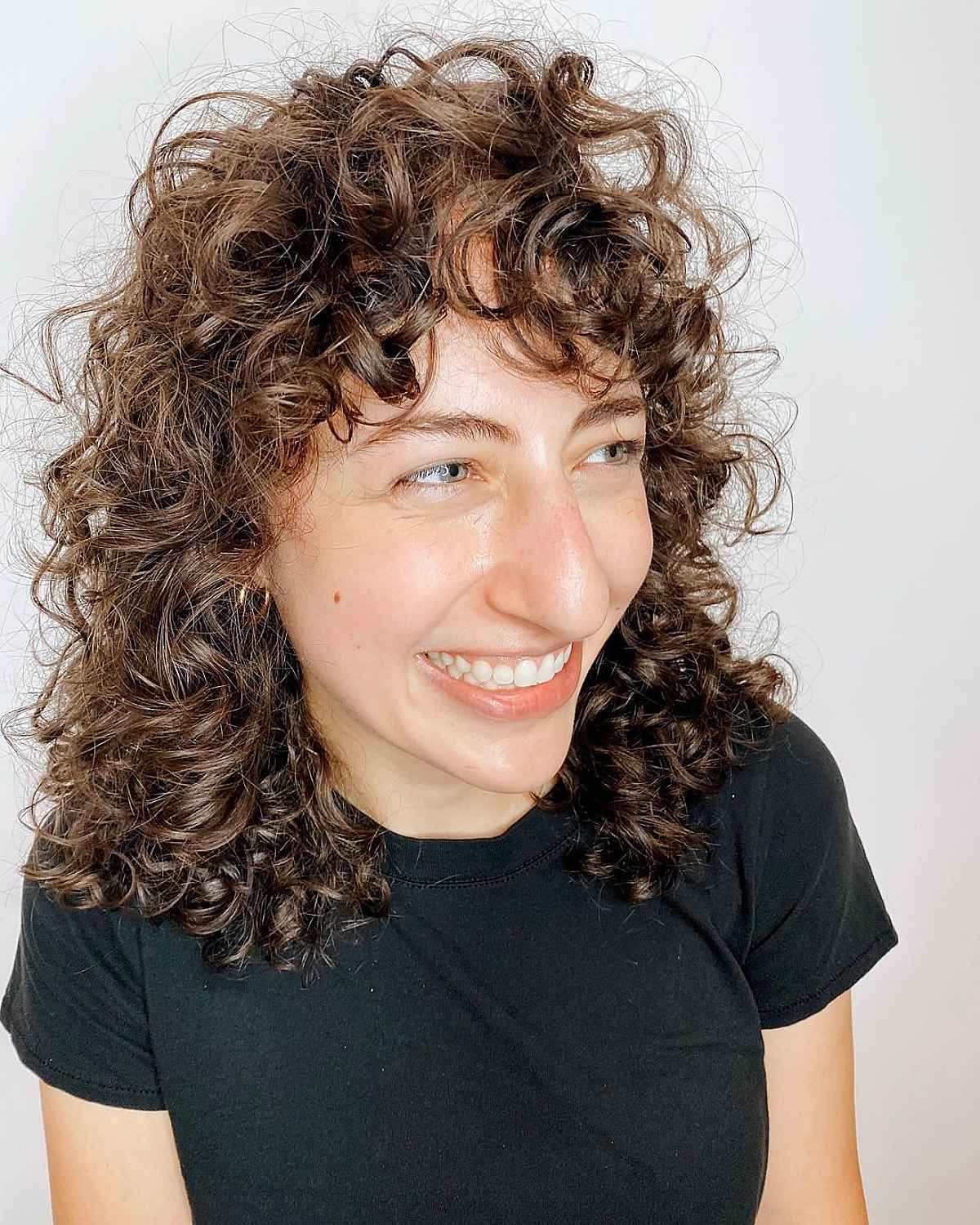 @florahair
If you're bored with your current style try a medium-length curly shag bob with shaggy bangs. This mid-length shag haircut is perfect for women wanting to add volume. Plus, these low-maintenance shaggy hairstyles are so on-trend!
Shoulder-Length Curly Lob
@glamjesus
Why not rock a shoulder-length curly lob? This lived-in shaggy lob with bangs is low-maintenance, which every woman has dreamt of. All you need to do is scrunch in your favorite product, dry and fluff. With this medium shag haircut, you'll have volume and movement all day long.
Long Shaggy Bob for Curly Hair
@oliver.jamessalon
A long shaggy bob for curly hair works well even if you have a fine hair texture. Since this style removes extra weight, you'll notice more volume with a curly shaggy lob haircut. Give the bangs a feathered texture to complement the whole look.
Deva Cut Shaggy Long Bob
@lexmaster
A deva cut shaggy long bob works great with natural texture. Layered to various lengths, it's designed to emphasize the hair's volume and showcase your facial features. If your hair is similar to this texture, try a curly shaggy long bob haircut.
Longer Shaggy Bob with Fringe
@piinkbiits
If you're looking to ease into the world of bobs, then a longer shaggy bob with fringe may be the answer. You get the ease of shorter hair with this textured shaggy bob cut but since the hair is kept around shoulder length, you have lots of versatility. Curly shaggy long bobs are a great mid-length haircut.
Shaggy Inverted Lob for Curly-Haired Women
@vancityhairgirl
A shaggy inverted lob for curly-haired women is the perfect twist on a classic haircut. If you have lots of dense hair that can be hard to control, then a collarbone-length shaggy inverted bob will give your hair the proper shape and structure you crave.
Long Curly Shaggy Bob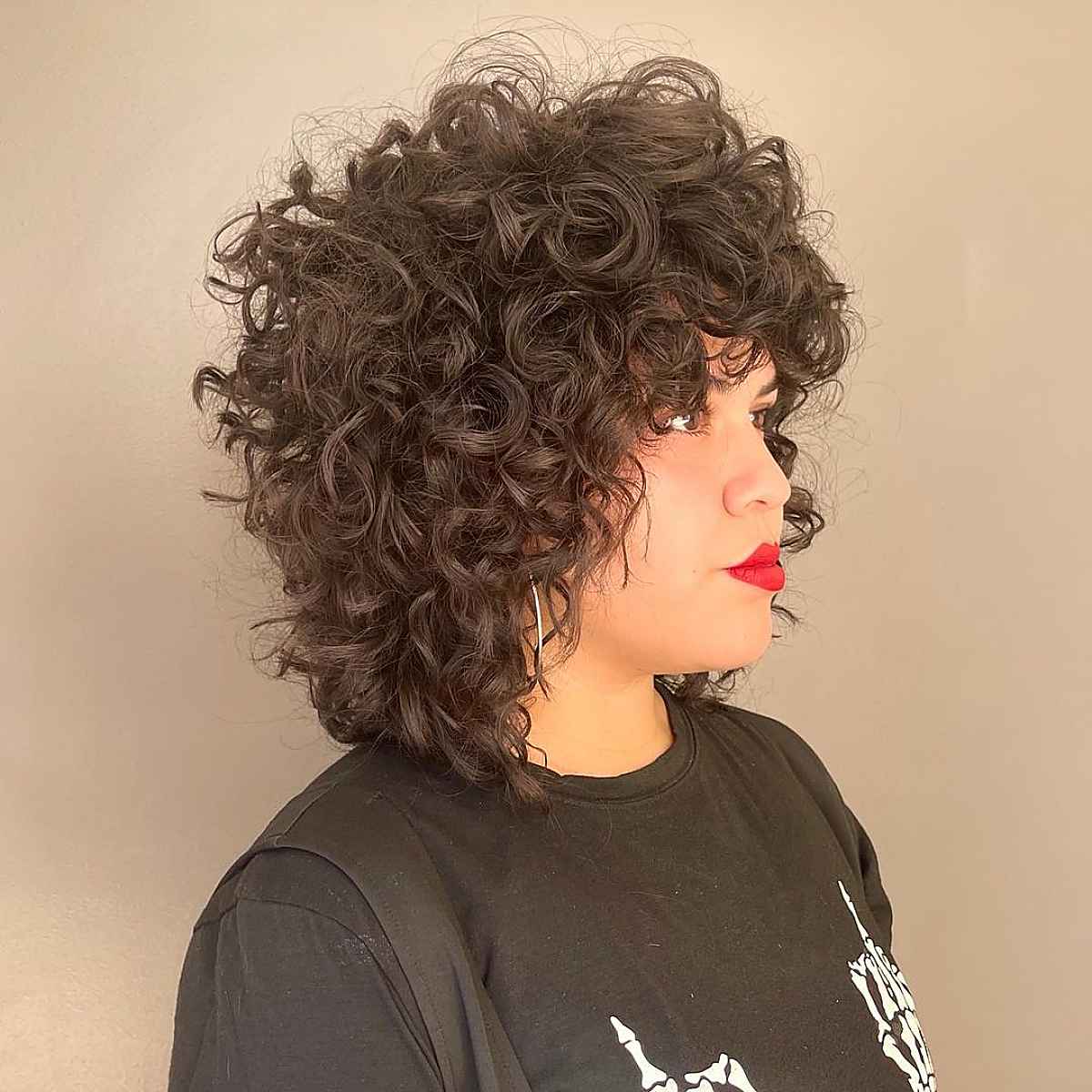 @shadiarezk
If you're craving volume, try a long curly shaggy bob. The shorter layers and the high-weight line allow for added movement and keep you from getting the dreaded triangle shape. If you're interested in trying a shaggy messy layered bob for a curly hair type, this is your cut.