15 Pictures of Partial Highlights That Are Simply Stunning
Balayage Partial Highlights

@hiddenbeautybyd
If there's a queen of dimensional blonde, you can be crowned for that as you wear this trend! These balayage partial highlights will bring the best in your long, wavy locks. The stylishness of this look proves no match for others!
Best for Light Brown Hair

@samantha.does.my.hair
These partial highlights are best for light brown hair to lighten up the current color. These even make the most flattering shade for a fair skin complexion. A root smudge on this long hair is a trick to let your hair grow out with ease.
Partial Highlights on Short Hair

@laurenlovesfoils
Turn your neck-length blunt cut to a much modern look. Jazz it up with beach waves to emphasize the chop and bring out movement and flow. Adding dimension is also cool, so here are the partial highlights on short hair for you!
Partial Highlights and Lowlights

@haleighbeautyy_
Partial highlights and lowlights to balance out the shades of brown! Achieve a lighter and softer finish as you come up with a bright brown hue. Nothing beats the calming vibe in this one if you match it with your thin, mid-length hair.
Platinum Blonde Partial Highlights

@beautepardest
Love and embrace your grey hair, and the next thing you know, it's one aspect to achieve a new stunning hairstyle. Enjoy having a long, straight hair with platinum blonde partial highlights. Your greys will very much blend with the color as if everything about it is natural.
Partial Highlights on Brown Hair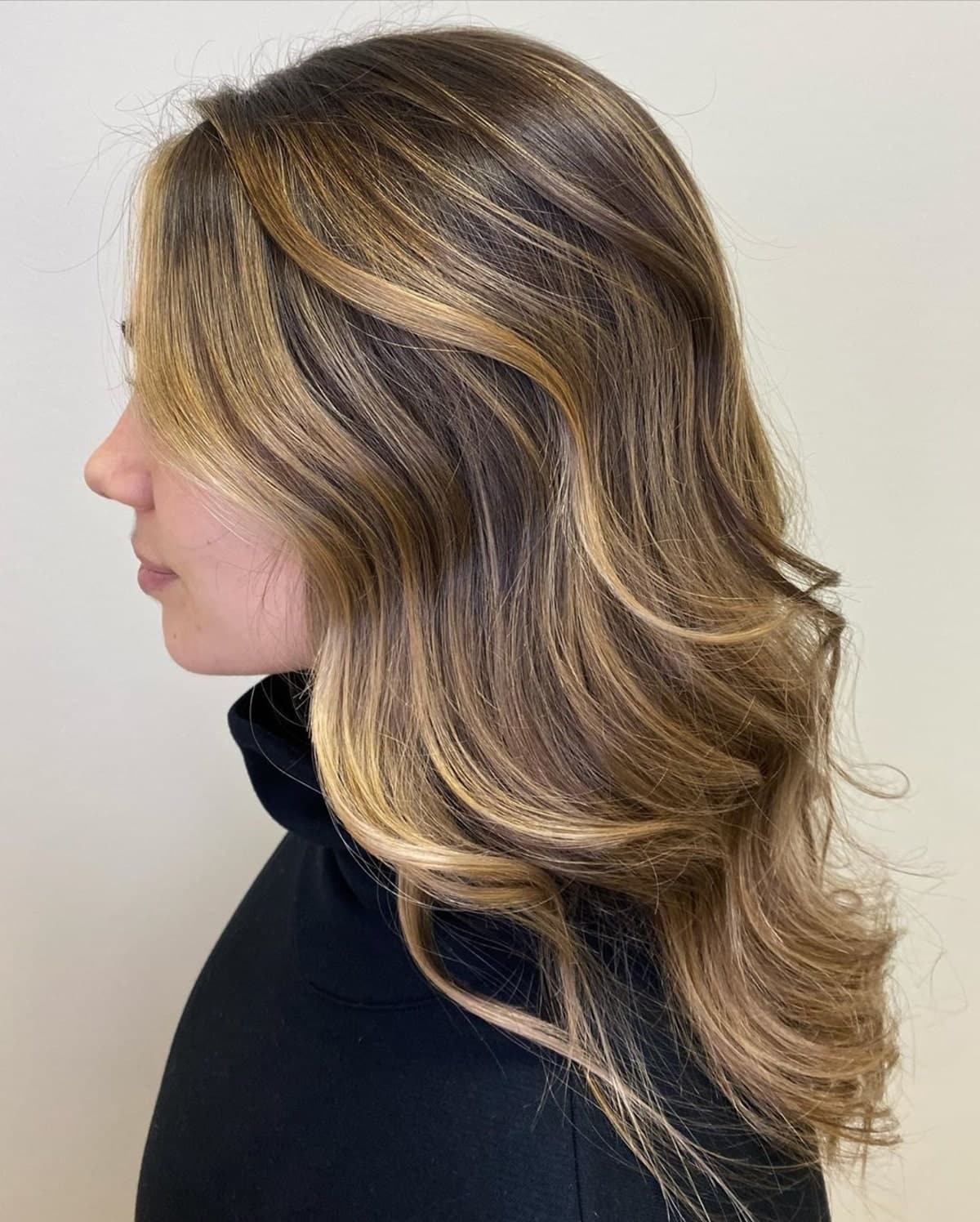 @makeupbyreign
A fresh-looking balayage, indeed! Here's the right amount of highlights to brighten your tresses and go well with soft waves. These partial highlights on brown hair will give you the most relaxed aura ever. Pull off long haircut because that's how you can rock different hairstyles.
Partial Caramel Highlights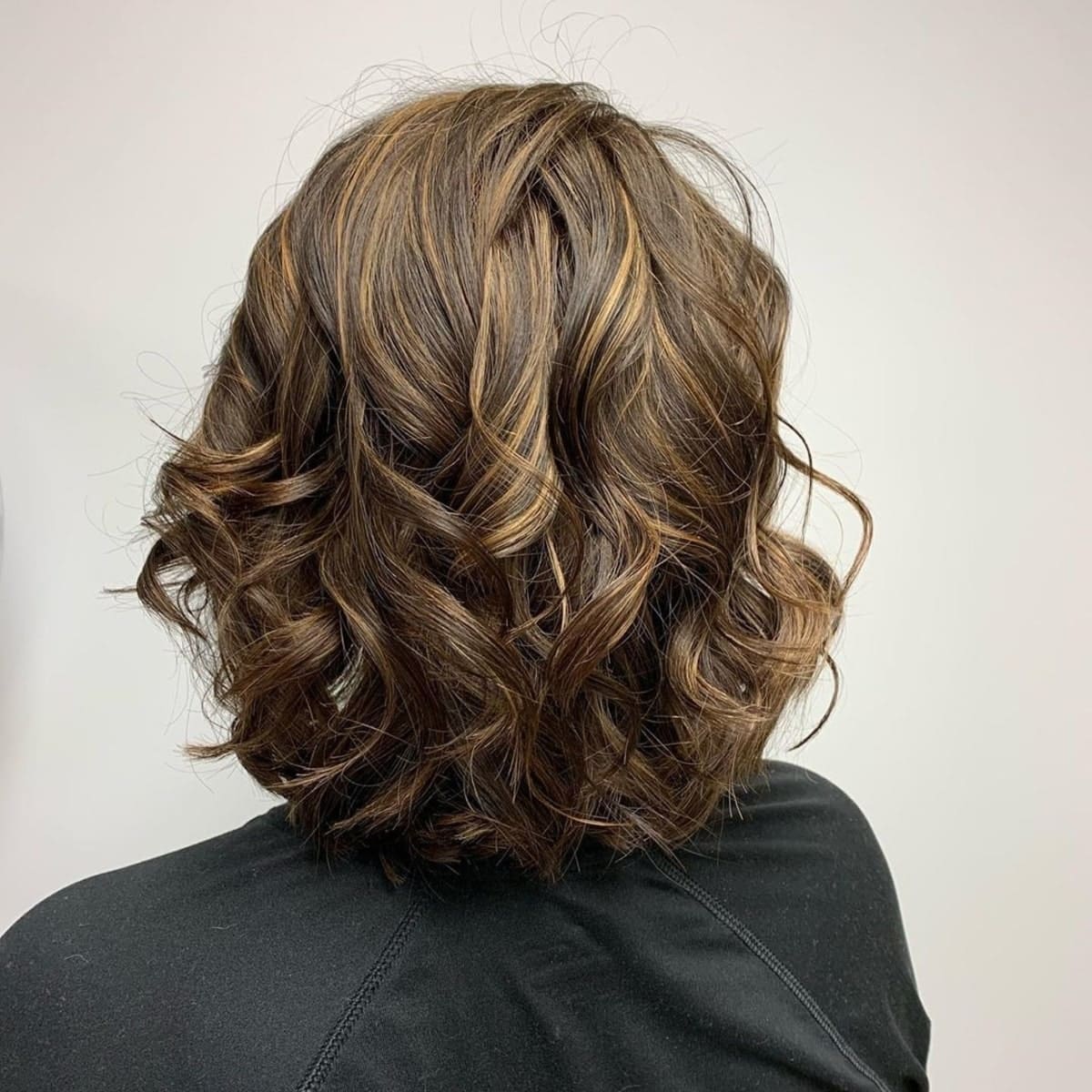 @beauty_by_robinmarie
The color features partial caramel highlights as a sweet addition to a dark brown base. Shoulder-length bob with layers and waves are ideal for showing off the dimension.
Perfect on Brown Hair

@tvonchale
You can always go back to the ever-favorite and traditional coloring method, and yet, nail it! Decide where you want to place your highlights for a lived-in balayage edge. Also, try rocking some money pieces, perfect on brown hair. Its medium-length chop and beach waves are what complete the style.
Partial Highlights on Black Hair

@_jeniferrose_
Yep—partial highlights on black hair do the trick! The result is convincing when you only desire a subdued lightness to your hairstyle. Texture and soft waves at the ends will spice up and contribute to your transformation.
Ideal on Dark Brown Hair

@nu.hair
Ideal on dark brown hair, these half head of highlights do nothing but to liven up your balayage. It creates a refreshing finish that carries out more of the dimension to your look. Find it very suitable for your long, thick tresses, styled with classy waves.
Partial Highlights on Straight Hair

@sagespaandsalon
Accentuating blonde color is truly versatile for any type of tresses. In fact, these partial highlights on straight hair work wonders! This is the trend that brings you out dimension even when your lengthy locks lie flat, and without waves.
Before and After Partial Highlights

@ashlee_michelle.hair
Partial highlights like this gives the illusion of an all-over effect using your darker color as a lowlight. This transformation of before and after partial highlights is breathtaking! Do your mid-length hair suffer from a brassy-toned blonde and with so much depth at the root? Give it a new life by doing a foilayage. It's sure to lift your diamond blonde hue, adding dimension to your mane. Style it with gorgeous waves, and with that color, you'll look bomb!
Ash Blonde Partial Highlights

@meganhaulbrookhair
Works on your long layered hair, here are the ash blonde partial highlights for you! The balayage finish has a natural feel, which helps you to be yourself with this look. The dimension here seems neutral and easy to match with whatever vibe you have. When you want a gentle touch of styling, loose beach waves will do magic.
Curly Hair Partial Highlights

@hair_by_c.j
Low-maintenance and very stylish look? Who wouldn't want that? Bring your long natural waves back to life with shades of blonde handpainted to it. These curly hair's partial highlights are a superb choice to complete the beachy vibe.
Gorgeous on Dirty Blonde Hair

@tashcart
Half head of highlights that look gorgeous on dirty blonde hair! Opt for this if you don't want to be out of the trend. Wear it on a ponytail for a simple approach or add curls and waves for a much glamourous finish. As long as you have your locks longer than your shoulders, the sky's the limit when it comes to styling.