Top 10 Winter Hair Colors for Women Over 50 in 2022
Mmm Merlot
@jessicaann.hair
A merlot is a color full of shine, and beauty. To achieve this look, ask your stylist for a dimensional red brown color. These warm red tones are ideal for the winter and holiday season.
Hickory Brown
@amelie_become_you
Hickory brown is the perfect winter color. It's rich, warm and super shiny which is the ideal color for mid-aged women. The brown base complements women with warm complexions. This low-maintenance color will definitely get you tons of compliments.
Gingerbread Hue
@amelie_become_you
Consider a gingerbread hue during the colder months. Warm tones are the absolute best opinion especially around the holiday season. To get this tone, ask your colorist for a chocolate red and to leave the roots a shade darker.
Umber Brown
@amelie_become_you
Umber brown is a beautiful tone of matt chocolate brown. Great color for older women with warmer complexions. This color will definitely make your eyes shine.
Dark Espresso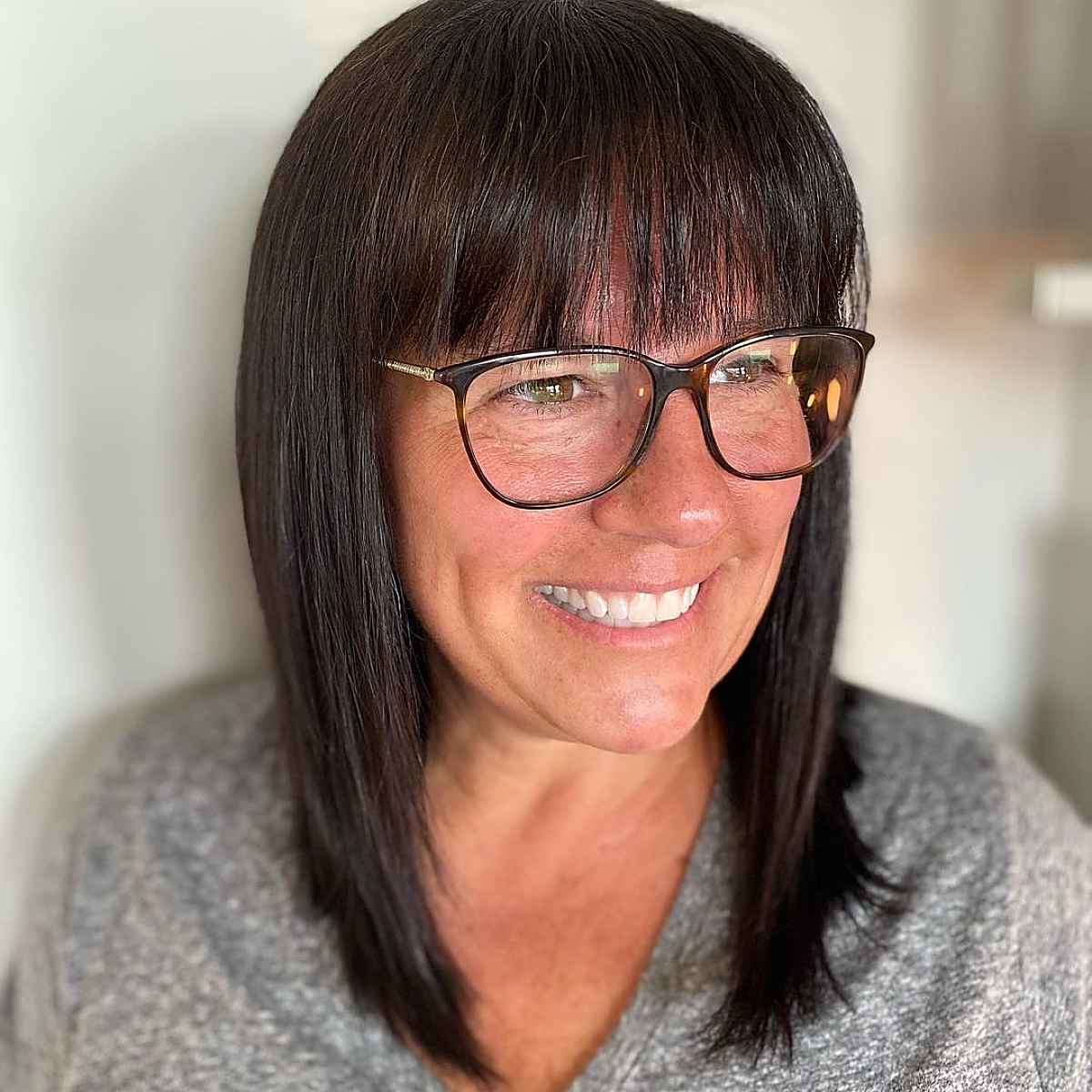 @justkoz333
Consider dark espresso if you're wanting to add some richness into your hair. It's the perfect color during the winter – full of depth and shine.
Red Highlights on Dark Hair
@hair_by_debbie.dpz
Consider red highlights on dark hair if you're looking for an edgy style. The contrast between the tones will make the red highlights pop, giving the overall style movement and dimension.
Wheat Color Melt on a Brown Base
@moscow_beautybar
Wheat color melt on a brown base is a flawless way to add brightness without going blonde. The money piece adds tons of brightness around the face, while still having contrast between the shades. Style with soft curls, to show off the beauty and dimension of this color.
Subtle Dark Burgundy Highlights on Dark Hair
@il_cavo_del_bellessere_
Consider dark burgundy highlights on dark hair if you're looking for a subtle change. To get this look, ask your colorist for a tone-on-tone foliage with a heavy money piece for brightness around the face.
Vibrant Burgundy
@mavo_hair
Vibrant burgundy tones will definitely get you complements. The vibrancy keeps this look very funky and stylish. Perfect for middle-aged women that aren't willing to give up their youthfulness. Style this look is a soft curtain bang and beautiful voluminous curls.
Cool Brown with Subtle Money Piece Highlights
@poderiomadrid
Cool brown hair with a subtle money piece and highlights are the perfect combination for low-maintenance. This color is full of dimension, a dark shadow root for a soft grow out, and a money piece to keep the overall color looking bright. This color is very trendy, especially for mature women wanting to stay stylish.