Top 10 Fall Hair Colors for Women Over 60 in 2021
Dark Blonde with Subtle Copper Highlights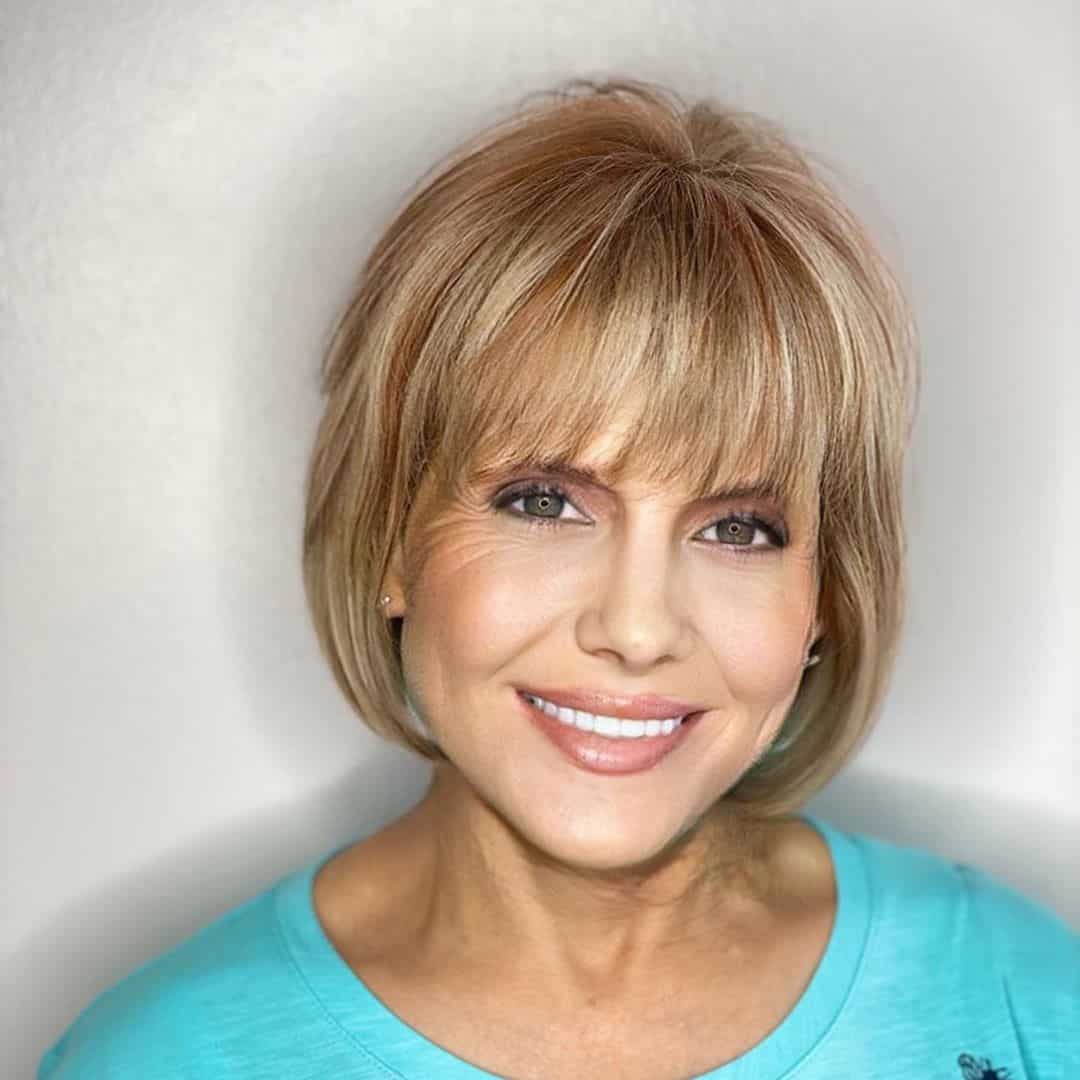 @jacquelinethehairgirl
A shade of dark blonde with subtle copper highlights blends well with gray roots. The result? Low-maintenance hair color for women in their sixties! It's a great fall hair color and is easy to achieve for natural blondes.
Red Maple
@komtani.studio
Red maple is a lovely fall hair color that offers a rich and classy tone. It does a great job of spicing up a pixie haircut, giving it an alluring finish. The hue is sure to enhance a warmer skin tone, too!
Dirty Blonde with Subtle Plum Highlights
@beicapellierie
Pull off dirty blonde with subtle plum highlights for an out-of-this-world dimension! This trend makes the first-time hair coloring experience so fun and not scary. It's a low-maintenance shade that's perfect for seniors growing out their grey hair.
Peachy Rose Gold
@tanyusha_younusova
A peachy rose gold helps an edgy haircut to appear feminine and chic. It features cooler, richer tones that flatter neutral skin complexion the most. Direct heat can dull the hair color, so use a heat protectant before styling.
Dark Chestnut Brown
@kirstyatfrenchhair
Try a dark chestnut brown shade on short, straight hair if searching for a next go-to hairstyle. On-point, sleek and silky—how can you not love it? For 60-year-old brunettes, this one demands only minimal upkeep.
Golden Red Cider
@haidynsmama
Here's a golden-red cider to allow hair to have a more classic and fresher style. The tone offers a more feminine finish yet looks edgy on a short haircut. It can be an excellent choice to make fine hair seem bulkier during the fall.
Auburn Red
@amariechihair
Wearing auburn red hair for the fall is never disappointing as it suits the season very well. It creates a rich, warm hue to give locks a much exciting result. Stunners with cooler skin complexion will love this hair trend the most!
Cinnamon Bronde
@clifpop
Consider a cinnamon bronde hair color if you're a natural brunette. The shade makes a glamorous gloss that can freshen up dark tresses. It's an appealing option for older ladies who want a change for the fall season.
Pumpkin Spice
@illuminatehair.3oaks
A pumpkin spice shade makes one of the best fall hair colors for women over 60! It complements fair to pale skin tones the best. If painted on thick tresses, the hue appears luscious more than ever!
Warm Creamy Blonde
@beauty.by_katy
A warm creamy blonde is sure to flatter older women 65+. The shade blends well with the natural white strands, which makes it low-maintenance. It looks so classic on a short, wavy haircut.